---
5 Sad Piano Chord Progressions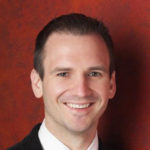 Instructor
---
Free Lessons
Get free weekly lessons, practice tips, and downloadable resources to your inbox!
As a musical instrument, the piano is able to depict and elicit a broad spectrum of emotions. In fact, it's not uncommon for piano music to even draw out a few tears. Suppose for a moment that you were asked to compose or improvise sad piano music—what would you play? Well, in today's Quick Tip, you'll learn to play 5 sad piano chord progressions that are as beautiful as they are blue. Whether you're in to pop, rock, jazz, new age or film music, there is something for everyone inside this lesson. Composers, arrangers and producers will also enjoy learning how to reproduce these sad chord progressions for whenever they are needed. You'll discover:
Just a word of caution…you might want to grab a box of tissues before we begin.
Intro to Sad Piano Chord Progressions
Today's lesson on how to play sad piano music is in the key of C major. The examples on the lesson sheet are perfect for intermediate piano students. However, beginners can also play many of the examples by making just a few tweaks. For example, feel free to omit right-hand harmony notes as needed. In addition, you can replace left-hand broken chord patterns with block chords instead. In fact, the complete lesson sheet is downloadable from the bottom of this page after logging in with your membership. You can also easily change the key of this lesson with a single click using our Smart Sheet Music.
Throughout the lesson, we will refer to chords with chord symbols and their corresponding harmonic function. If you do not have experience using Roman numerals (aka "the number system") to analyze chords, be sure to visit our course on Bach Prelude in C Harmonic Analysis (Levels 1–3) for further practice. In addition, the musical examples in this lesson include triads, 7th chords, 6th chords, sus chords, add2 chords and chords with extensions. If some of these chord types are unfamiliar to you, then you will also want to bookmark our Piano Chords—The Definitive Guide for further reference.
The 5 Sad Piano Chord Progressions
Alright, let's dive into the first of our sad piano chord progressions.
#1: The Evanescence Progression
Our first example, the "Evanescence Progression" is perfect for beginner piano students since it only uses two diatonic chords. Specifically, this progression moves from the major 1-chord to the minor 3-chord (I→iii).
This progression is named after the gothic rock band, Evanescence, who's 2003 breakout single "My Immortal" prominently features this chord progression and earned them a Grammy award nomination.
Once you become familiar with the characteristically melancholy sound of this chord progression, you will learn to recognize it instantly. Here are a few examples of this sad chord progression in songs representing various genres.
Evanescence
"My Immortal" (Live-2017)
Plain White T's
"Hey There Delilah" (2006)
Alexandre Desplat
"Elisa's Theme" (2006)
If you are searching for sad piano chord progressions, this is one you simply must know. Therefore, let's look at how to play this progression on piano.
While the I→iii chord progression is beautiful on its own merit, Jonny is also employing another piano technique here to magnify the expressiveness of this melody. Specifically, Jonny is using a piano arranging technique which he calls interval rocking.  The interval rocking technique creates beautiful melodic textures by pairing alternating chord tones. The diagram below illustrates how to use this technique.
The interval rocking technique is a great for harmonizing melodies and for creating elegant piano accompaniment textures. For additional examples on how to apply interval rocking to your playing, check out the following courses:
Alright, let's check out our next sad piano chord progression.
#2: The John Williams Progression
Our second chord progression is nicknamed the "John Williams Progression" and it is one of the most effective sad piano chord progressions you'll find. This progression also uses just two chords, the major I chord and the minor iv⁶ chord (I→iv⁶).
The effect of this sad piano chord progression is a bit more gut-wrenching than our first example. That's because this progression draws on the duality of a compositional technique called modal mixture (aka modal interchange). This technique simultaneously mixes chords from C major and C minor. As a result, the listener is left with complex and conflicting emotions such as "bitter-sweetness" or "despairing hope." In fact, the listener may not even be able to explain why they are crying at all.
We have nicknamed this progression the "John Williams Progression" after the legendary film composer's use of this progression on "Princess Leia's Theme" in the original Star Wars film. This chord progression is also featured prominently in the intro to Natalie Cole's 1987 remake of "When I Fall In Love." Another example of this sad chord progression occurs in the film Moulin Rouge! in which actress Nicole Kidman sings a memorable rendition of "One Day I'll Fly Away." The tune was originally released in 1980 by vocalist Randy Crawford and written by Will Jennings and pianist Joe Sample. Incidentally, Crawford's performance of the tune with the Joe Sample Trio at the 2006 North Sea Jazz Festival is a must-see.
John Williams
"Princess Leia's Theme" (1977)
Natalie Cole
"When I Fall In Love" (1987)
Nicole Kidman
"One Day I'll Fly Away" (2001)
Let's examine how to play this sad chord progression on piano. In the notation example below, notice that the iv⁶ chord is used in 2nd inversion (Fm6/C). This chord progression frequently occurs in this manner, although it also works with the iv⁶ in root position.
If you like the sound of this chord progression and are interested in film music, then be sure to check out the following resources:
Now, let's turn to our third sad piano chord progression.
#3: The Sentimental Progression
The next sad piano chord progression we will examine is the "Sentimental Progression." This progression uses four chords and strikes a sad note upfront by beginning with a minor triad. In most cases, songwriters arrange this progression with a bass line that descends chromatically. The combination of the opening minor chord with the descending bass line creates a sorrowful or sentimental mood that is instantly palpable. In the key of C minor, the chord progression is Cm→G/B→Cm/B♭→Am7(♭5).
The harmonic analysis for this chord progression is Im→V/7→Im/♭7→VIm7(♭5).  However, the final chord, Am7(♭5), can also be thought of as Cm/A. Therefore, an analysis of Im→V/7→Im/♭7→Im/6 is equally valid and perhaps a bit more user friendly.
Note: since this progression features chords that are inverted (ie: G/B), it is necessary to express them as slash chords. In our analysis examples, the primary chord is shown with a Roman numeral before the slash and the bass note with reference to the key is shown as a traditional Arabic numeral after the slash. Therefore, the symbol "V/7" in C minor indicates the major V chord (G major) with the 7th scale tone (the note B) in the bass.
There is no shortage of tunes that use the Sentimental Progression. In fact, you will find examples of this chord progression in just about every genre imaginable! Here are a few popular examples that may already be familiar to you.
The Beatles
Eleanor Rigby" (1966)
Led Zeppelin
"Stairway to Heaven" (1971)
B. McKnight & V. Williams
"Love Is" (1992)
In additional to the examples above, many jazz standards also use the Sentimental Progression. Here is just a short list:

Now that you are able to recognize the sound of the Sentimental Progression, let's learn to play this popular sad chord progression on piano.
When you are ready to take a deep dive on this chord progression, check out our full-length courses on the The Sentimental Progression (Level 2, Level 3). These courses contain twelve different piano accompaniment approaches that you can use to play this chord progression. In addition, you'll also learn scales and improv techniques needed to solo over these chords.
In the following section, you'll learn another popular sad piano chord progression.
#4: The Love Progression
Another popular chord progression that you must know if you want to play sad piano songs is the "Love Progression." This progression is named for the many love songs that it has carried. This progression is longer than our previous examples and uses eight chords. The diagram below shows the most basic piano chords needed to play this progression. (Note: chords are played in sequence from left to right, beginning with the top row.)
Next, let's consider the harmonic analysis for this progression. The Love Progression is expressed in Roman numerals as I→V/7→vi→iii/5→IV→I/3→ii⁷→V. However, did you notice that we have quite a few slash chords in this example? These are examples of passing chords. In fact, the underlying harmonic foundation of the Love Progression is I→vi→IV→V. Therefore, you can use this knowledge to your advantage. For example, many I→vi→IV→V progressions can be expanded into the Love Progression by inserting these passing chords. It's also important to note that many popular songs based on the Love Progression might employ slightly different passing chords. Here are a few examples.
Elton John
"Can You Feel the Love Tonight" (1994)
The Commodores
"Jesus Is Love" (1980)
Johann Pachelbel
"Canon in D" (1680–90)
Now that you are familiar with the sound of the Love Progression, let's look at the example from today's lesson sheet. Many of the chords in this example feature contemporary chord colorations. For example, the opening chord features a C(add2) in place of a regular C major triad. Also, the second chord (G/B) has been converted to a G(add4)/B which adds a beautiful cluster on the bottom of the chord. In fact, Jonny employs similar harmonic techniques throughout this example to ensure that there is not a dry eye in your audience. Let's take a listen.
Be sure to check out our full-length course on The Love Progression (Level 2) to learn six difference accompaniment patterns for these chords. In addition, you can learn to solo over this progression in The Love Progression Challenge (Levels 1–3). And when you are ready to play your own arrangement of Pachelbel's Canon, check out Pachelbel Canon in D (Level 2, Level 3).
Can you handle just one more sad piano progression? If so, then let's check out our final progression.
#5: The Axis of Awesome Progression
The last of our sad piano chord progressions is the "Axis of Awesome Progression." This progression is named after an Australian musical comedy act by the same name. The comedy rock band rose to international fame in 2009 after hilariously weaving together over 30 popular songs, each based on the same chord progression, into a single medley. The tune was appropriately called "4 chords."
Axis of Awesome
"4 Chords" (2009)
It's true that not every song based on the "Axis of Awesome Progression" is sad. However, these four chords have an edgy sound that songwriters have used for decades to covey a multitude of raw emotions. So, if you have something you need to get of your chest, these might just be the four chords you've been looking for:
This progression can also evoke a theme of "determination" or "perseverance" by beginning in the middle: C→G→Am→F.
Let's look at how to play the "Axis of Awesome Progression" for piano. In the example below, Jonny has arranged the progression with beautiful chord colorations to maximize the sorrowful potency.
If these chords resonate with you, be sure to check out our Quick Tip on Easy Piano Improv—4 Steps for Beginners (Level 2) where you'll learn how to solo over this progression.
Additional Sad Piano Chord Resources
Congratulations, you've completed today's lesson on 5 Sad Piano Chord Progressions. If you enjoyed today's Quick Tip, then you'll love the following resources:
Piano Learning Tracks
We also have curated learning tracks for all playing levels and musical styles to help you reach your personal piano goals. Here are few of our most popular piano paths:

Thanks for learning with us today! We'll see you next time.
Blog written by Michael LaDisa / Quick Tip by Jonny May
---
Writer
Michael LaDisa graduated from the University of North Texas with a major in Music Theory & Composition. He lives in Chicago where he operates a private teaching studio and performs regularly as a solo pianist. His educational work with students has been featured on WGN-TV Evening News, Fox 32 Good Day,...
More Free Lessons
This contemporary jazz piano arrangement of the traditional holiday classic "The First Noel" sounds so beautiful that it's bound to strike a chord.
Learn a beautiful jazz piano arrangement of "O Come All Ye Faithful" ("Adeste Fideles") and jazz arranging tips for other holiday favorites!
In this complete guide on 7th chords, Jonny breaks down the 5 categories of 7th chords on piano that form the foundation for jazz harmony.
Looking for downloads?
Subscribe to a membership plan for full access to this Quick Tip's sheet music and backing tracks!
Join Us
Get instant access to this Quick Tip and other member features with a PWJ membership!
---
Guided Learning Tracks
View guided learning tracks for all music styles and skill levels
Progress Tracking
Complete lessons and courses as you track your learning progress
Downloadable Resources
Download Sheet Music and Backing Tracks
Community Forums
Engage with other PWJ members in our member-only community forums
Become a better piano player today. Join with the 14-Day Free Trial today!