About
---
On a mission to change piano education online.
We are passionate about helping as many people as possible achieve their musical dreams on the piano.
So many students want to improvise and "just play" without needing sheet music, without second-guessing themselves, and without getting bored.
We believe in a progressive approach to music learning, based on understanding harmony, lead sheet arranging, and fun stylistic techniques. This approach gets students hooked on practicing and they never look back.
We prioritize student teacher interaction through Q&A's, interactive workshops, and we strongly believe that no one should ever feel alone playing the piano.
That's why we have created an incredible community of piano enthusiasts online, who all support and encourage one another.
Our Team
---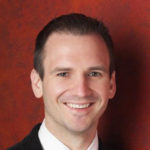 Jonny May
A composer, entrepreneur, and teacher whose passionate style of playing and teaching has inspired thousands of pianists worldwide. At age eighteen, he became the youngest pianist to perform at Disneyland. He is a Mihaylo College of Business graduate , and is happily married to his lovely wife and biggest fan, Crystal May.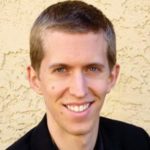 Yannick Lambrecht
Yannick serves as the head of operations at PWJ. He started learning jazz piano in college and met Jonny May soon after. He also sings professionally throughout California, and has taught voice, piano, and music history classes at the Young Americans College of Performing Arts.
Katie Rushing
Katie is here to keep the members happy, provide customer support, and help manage the website & social media content. She was classically trained in piano for 10 years and then branched out into other styles when she joined PWJ as a student in 2017. She is also the creator of 'TherapyJournals' on Etsy, providing mental health support for thousands of people.
Michael LaDisa
Michael is the primary writer of our weekly Quick Tip blogs. He is a graduate of the University of North Texas with a degree in Music Theory & Composition. He lives in Chicago were he operates a private teaching studio and performs regularly as a solo pianist.
Julie Rockfellow
Julie provides customer support & helps with other various projects. She began playing piano at age 5. She was classically trained and then as an adult, branched out into jazz piano. She's been running a piano teaching studio for over 20 years, and enjoys playing with other musicians.
Maeva Liebling
Maeva edits the courses and the workshops. She loves playing the piano, has been a longtime PWJ member, and took private lessons with Jonny. Besides going to concerts, her hobbies include hiking in the mountains, and swimming in cold lakes.
Josh Foy
Josh is an award-winning composer, educator, and music director. He received his Bachelors from Chapman University in Music Composition and his Masters at the California Institute of the Arts. He has taught at various universities, served as the music director for various theater productions, and he has written award winning film scores.
Daine Jordan
Daine is a pianist, composer, and teacher who loves to play piano in a variety of musical styles. Having studied piano privately with Jonny, Daine also plays jazz piano professionally at local Southern California venues and teaches private piano lessons. He believes that anyone can learn piano and have fun with the right tools.
John Proulx
John Proulx is a Grammy-winning singer, pianist, composer, and educator. In addition to touring with his own trio, John has performed with Anita O'Day, Natalie Cole, and Melissa Manchester. His four albums have garnered national and international acclaim. He serves as adjunct faculty at Cal Poly Pomona and Cal State Long Beach.
Austin Byrd
A graduate of the University of North Texas, Austin has performed around the world as a pianist with the Glenn Miller Orchestra, Arturo Sandoval, and Dee Dee Bridgewater, among others. He currently serves as staff accompanist at Mt. San Antonio College, where he has taught Jazz History and Rock Music Appreciation. He plays and writes for the Kevin Hicks Quartet and the Side Street Strutters.
Jeremy Siskind
Jeremy has established himself as an innovative and virtuosic modern pianist, combining jazz with classical music. He is a top finisher in several jazz competitions and is a two-time laureate of the APA. He currently teaches at Fullerton College and works with the non-profit organization, Jazz Education Abroad.
Michael De Los Santos
Michael is a marketing specialist focusing in paid media. He supports PWJ's mission by running digital marketing campaigns in different social media platforms. During weekends, he enjoys biking and strolling with his wife and daughter.
Matt Boyle
Matt is a DevOps engineer by day, and multi-instrumentalist by night playing with bands such as Monkeys of a Bygone Era. As a Berklee College of Music graduate and former MIT technical assistant, he brings technical expertise to make PWJ the cutting edge platform that it is today.
Kamran Sharjeel
Kamran is our Graphic Designer and Illustrator. He graduated in 2017 and is working independently as a freelancer, specializing in Photoshop, Illustrator, and Indesign. He's from Pakistan, and he enjoys digital painting and drawing while listening to classical music.
Josh Walsh
Josh Walsh is a jazz piano educator, YouTuber, and editor of jazz-library.com. Based out of Cleveland, OH, Josh has a history as a software designer / developer and helps ensure PWJ is a world class, easy to use technical platform.
Join Us
The Piano With Jonny Membership
---
Guided Learning Tracks
View guided learning tracks for all music styles and skill levels
Progress Tracking
Complete lessons and courses as you track your learning progress
Downloadable Resources
Download Sheet Music and Backing Tracks
Community Forums
Engage with other PWJ members in our member-only community forums
Become a better piano player today. Join with the 14-day free trial today!