About
---
On a mission to change piano education online.
We are passionate about helping as many people as possible achieve their musical dreams on the piano.
So many students want to improvise and "just play" without needing sheet music, without second-guessing themselves, and without getting bored.
We believe in a progressive approach to music learning, based on understanding harmony, lead sheet arranging, and fun stylistic techniques. This approach gets students hooked on practicing and they never look back.
We prioritize student teacher interaction through Q&A's, interactive workshops, and we strongly believe that no one should ever feel alone playing the piano.
That's why we have created an incredible community of piano enthusiasts online, who all support and encourage one another.
Our Team
---
Jonny May
A composer, entrepreneur, and teacher whose passionate style of playing and teaching has inspired thousands of pianists worldwide. At age eighteen, he became the youngest pianist to perform at Disneyland. He is a Mihaylo College of Business graduate , and is happily married to his lovely wife and biggest fan, Crystal May.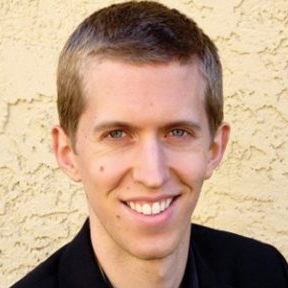 Yannick Lambrecht
Yannick serves as the head of operations at PWJ. He also sings professionally and has taught voice, piano, and music history classes at the Young Americans College of Performing Arts. He started learning jazz piano in college.
Katie Rushing
Katie is here to keep the members happy, provide customer support, and help manage the website & social media content. She was classically trained in piano for 10 years and then branched out into other styles when she joined PWJ as a student in 2017. Her favorite part of the day is enjoying her early morning coffee & crossword puzzle.
Matt Boyle
Matt is a DevOps engineer by day, and multi-instrumentalist by night playing with bands such as Monkeys of a Bygone Era. As a Berklee College of Music graduate and former MIT technical assistant, he brings technical expertise to make PWJ the cutting edge platform that it is today.
Michael LaDisa
Michael is a contributing writer for our weekly Quick Tip blogs. He is a graduate of the University of North Texas, where he also worked as a Supplemental Instructor of music theory. He performs regularly as a pianist and manages a community music school servicing over 150 music students annually.
Join Us
The Piano With Jonny Membership
---
Guided Learning Tracks
View guided learning tracks for all music styles and skill levels
Progress Tracking
Complete lessons and courses as you track your learning progress
Downloadable Resources
Download Sheet Music and Backing Tracks
Community Forums
Engage with other PWJ members in our member-only community forums
Become a better piano player today. Try us out completely free for 14 days!