Jazz Ballad Piano – Track 1
Follow this Learning Track to get started with the Jazz ballad style
Songs
Learn jazz ballad songs.
1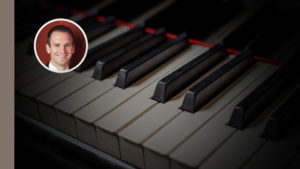 Take our most comprehensive course on Cocktail Jazz, The Way You Look At Me. Discover how to develop a lead sheet, stylize the left hand, harmonize the right hand, add fills, & improvise.
Improvisation
Learn to improvise over a jazz ballad.
1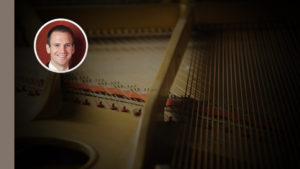 Learn to improvise over a Jazz ballad with Jazz Ballad Soloing Challenge. Working with the Turnaround Progression, we explore scales, lower/upper positions, exercises, chromatic connectors, & more.
Accompaniments
Learn how to accompany a singer or instrumentalist for jazz ballads.
1
Stylize the Cycle of 5ths Progression in Swing, Latin Bossa Nova, & Jazz Ballad. An essential course if you want to comp on tunes like Fly Me to the Moon, Autumn Leaves, & All the Things You Are.
2
Discover 6 approaches for harmonizing a Jazz Ballad. Working through the chord progression for Misty, we discuss how to add beautiful extensions to create that classic jazz sound.
3
Learn the sad progression used in hundreds of different songs. Discover the chords, harmonization approaches, 5 accompaniments with song examples, & improv techniques.
Start This Track
Start this learning track today with a Piano With Jonny membership!
Membership
Level 2
Jazz Ballads
3 sections
Learning Focus
Learn songs to build you jazz ballad repertoire
Discover how to solo over cocktail piano progressions
Understand the art of creating beautiful accompaniments
Full Description
With this structured Jazz Ballad Learning Track, you'll learn essential techniques to become a cocktail pianist. Master the left hand, harmonize the melody, learn to solo, and create beautiful lush accompaniments.
Related Learning Tracks