---
The Jazz Ballad Challenge 1
Get instant access to the videos, sheet music, and backing tracks for this course with a PWJ membership!
Membership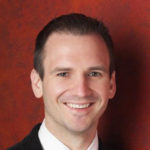 Instructor
---
Take our most comprehensive course on Cocktail Jazz. Discover how to develop a lead sheet, stylize the left hand, harmonize the right hand, add fills, & improvise.
Course Objectives
Learn the Lead Sheet Melody & Chords
Explore the Stride-Ballad Left Hand
Discover the Bass & Chord "Money Ranges" & Inverted Chords
Learn How to Harmonize the Right Hand
Discover How to Solo in the Upper & Lower Positions
Learning Focus
Improvisation
Lead Sheets
Reharmonization
Songs
Featured Reviews
View PWJ member reviews of this course!
Remarkable experience
Excellent class. Structured perfectly for each session to build on the one before. Lightbulbs turned on for me during the final soloing session. Amazing experience!
Inspiring!
This course was very motivating and it helped me more than years of try and error before. Love it!
Awesome!
I really enjoyed playing shells, using the stride technique and the rhythm. To add, this course helps with memorization. Thanks Johnny! this is my go song for relaxation and using different techniques.
Exhilarating and Challenging
I enjoyed everything about this course. It gave me time to slow down and enhance playing using the stride technique, practice using inversions, maintaining a steady flow, improvise using the C major and E flat major scale. As always, gave encouragement to create my own lines.
Many 'Light Bulb ' Moments!
When the confetti came down at the end of the Course, I felt like I won the Golden Buzzer on AGT. The lessons are clear and the concepts are immediately applicable to other songs, composing your own, or just improvising for hours. This is a mood setting dreamy ballad, and so are Jonny's soloing examples. Perfect for captivating an audience, with many LH options for different skill levels and/or adding variety, as well as accessible RH additions. Not to be missed!
Left hand
Hey Jonny, after an accident its not possible to play both hands, but I enjoy it to manage my left hand. Challenging but manageable :-))
Edge of Seat Learning! So Exciting!
Jonny I enjoyed everything! Not too Short, not too Long! Thank you, thank you, thank you!
The Way You Look Tonight
Good step by step instruction.
Related Courses

The complete course on how to create a gorgeous cocktail jazz ballad. You'll learn Stride-Ballad Left Hand techniques, rootless voicings, and right hand embellishment with extensions, fills, runs, and more.

Discover 6 approaches for harmonizing a Jazz Ballad. Working through the chord progression for Misty, we discuss how to add beautiful extensions to create that classic jazz sound.

Learn to improvise over a Jazz ballad with Jazz Ballad Soloing Challenge. Working with the Turnaround Progression, we explore scales, lower/upper positions, exercises, chromatic connectors, & more.
Join Us
Get instant access to this Course and other member features with a PWJ membership!
---
Guided Learning Tracks
View guided learning tracks for all music styles and skill levels
Progress Tracking
Complete lessons and courses as you track your learning progress
Downloadable Resources
Download Sheet Music and Backing Tracks
Community Forums
Engage with other PWJ members in our member-only community forums
Become a better piano player today. Join with the 14-Day Free Trial today!