---
The Jazz Ballad Challenge 2
Get instant access to the videos, sheet music, and backing tracks for this course with a PWJ membership!
Membership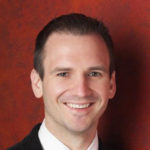 Instructor
---
The complete course on how to create a gorgeous cocktail jazz ballad. You'll learn Stride-Ballad Left Hand techniques, rootless voicings, and right hand embellishment with extensions, fills, runs, and more.
Course Objectives
Learn the Lead Sheet Melody & Chords
Master 2 Stride-Ballad Approaches: Guide Tones & Rootless Voicings
Explore 3 Techniques for Harmonizing Bass Notes
Add Extensions & Alterations, Fills, Passing Chords, Flashy Runs
Discover How to Create an Intro
Learn 2 Soloing Techniques: Easy & Advanced Approach
Learning Focus
Improvisation
Lead Sheets
Reharmonization
Songs
Featured Reviews
View PWJ member reviews of this course!
Rewarding
Scales for soloing to help instead of using just my ear to emulate others; now i can analyze what's happening in the arrangements when i am sight reading knowing that i am actually using shell chords and rootless chords and all their inversions. I have three years to learn this so i can be employable as a proficient cocktail jazz pianist when i retire and i think with these lessons i just might do that
Excellent but dense
You really have to pay attention: there is a lot of material.
Related Courses

Take our most comprehensive course on Cocktail Jazz. Discover how to develop a lead sheet, stylize the left hand, harmonize the right hand, add fills, & improvise.

6 Jazz Ballad harmonic approaches using chords from Misty.  Topics include Rootless Voicings, Altered Dominants, Block Chords, Drop 2s, Quartal Voicings, Passing Chords, & Chord Substitutions.

Learn to improvise over a Jazz ballad with Jazz Ballad Soloing Challenge. Working with the Turnaround Progression, we explore scales, lower/upper positions, exercises, chromatic connectors, & more.
Join Us
Get instant access to this Course and other member features with a PWJ membership!
---
Guided Learning Tracks
View guided learning tracks for all music styles and skill levels
Progress Tracking
Complete lessons and courses as you track your learning progress
Downloadable Resources
Download Sheet Music and Backing Tracks
Community Forums
Engage with other PWJ members in our member-only community forums
Become a better piano player today. Join with the 14-Day Free Trial today!