---
6 Jazz Ballad Harmonic Approaches 2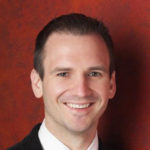 Instructor
---
6 Jazz Ballad harmonic approaches using chords from Misty.  Topics include Rootless Voicings, Altered Dominants, Block Chords, Drop 2s, Quartal Voicings, Passing Chords, & Chord Substitutions.
Course Objectives
Learn 6 powerful approaches to harmonizing a jazz ballad
Discover 13th chords, rootless voicings, and altered chords
Understand the block chord and drop 2 approach
Apply quartal voicings and passing chords
Learning Focus
Accompanying
Chords
Lead Sheets
Reharmonization
Related Courses

Discover 6 approaches for harmonizing a Jazz Ballad. Working through the chord progression for Misty, we discuss how to add beautiful extensions to create that classic jazz sound.

The complete course on how to create a gorgeous cocktail jazz ballad. You'll learn Stride-Ballad Left Hand techniques, rootless voicings, and right hand embellishment with extensions, fills, runs, and more.

Learn to improvise over a Jazz ballad with Jazz Ballad Soloing Challenge. Working with the Turnaround Progression, we explore scales, lower/upper positions, exercises, chromatic connectors, & more.