---
6 Jazz Ballad Harmonic Approaches 1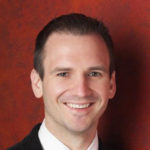 Instructor
---
Discover 6 approaches for harmonizing a Jazz Ballad. Working through the chord progression for Misty, we discuss how to add beautiful extensions to create that classic jazz sound.
Course Objectives
Learn 6 different harmonic approaches to a Jazz Ballad Progression
Explore 7th chords and 9th chords
Master the turnaround concept
Learn a wider chord spread for accompanying
Learning Focus
Accompanying
Chords
Lead Sheets
Reharmonization
Related Courses

6 Jazz Ballad harmonic approaches using chords from Misty.  Topics include Rootless Voicings, Altered Dominants, Block Chords, Drop 2s, Quartal Voicings, Passing Chords, & Chord Substitutions.

Learn to improvise over a Jazz ballad with Jazz Ballad Soloing Challenge. Working with the Turnaround Progression, we explore scales, lower/upper positions, exercises, chromatic connectors, & more.

Take our most comprehensive course on Cocktail Jazz, The Way You Look At Me. Discover how to develop a lead sheet, stylize the left hand, harmonize the right hand, add fills, & improvise.