---
Jazz Ballad Soloing Challenge
Get instant access to the videos, sheet music, and backing tracks for this course with a PWJ membership!
Membership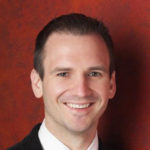 Instructor
Beginner
Intermediate
Advanced
---
Learn to improvise over a Jazz ballad with Jazz Ballad Soloing Challenge. Working with the Turnaround Progression, we explore scales, lower/upper positions, exercises, chromatic connectors, & more.
Course Objectives
Learn to solo in the Jazz Ballad style
Play rootless voicings and different left hand grooves
Explore different scales and positions
For all levels
Learning Focus
Chords
Groove
Improvisation
Scales
Featured Reviews
View PWJ member reviews of this course!
Mind Bending and Exhilarating!
This course is great for anyone who doesn't want to wait years to learn to solo. I learned I am capable of creating Jazz Ballad solos at any level. There is something to be gained for every playing level. Beginners don't have to wait to learn an advanced concept, and the more advanced player will find out if there are any "dropped stitches" in their musical fabric by paying attention to the beginner lessons. The concepts are clearly laid out and the backing track is a huge support. With patience and consistency for even a few minutes a day, the results will impress your family and friends. This course is a real confidence builder!
Great teaching
Brilliant clarity. Extra morsels to further spark enthusiasm.
Amazing course!
Thank you so much professor Jonny May for your time and patience. I enjoyed the course, it was wonderful. Excellent pedagogical method, great explanation, and beautiful techniques. Thank you.
Related Courses

Learn to confidently solo over this essential jazz progression. The 1 6 2 5 progression will help you master important improv concepts such as phrasing, connecting scales, and more.

Discover how the pros master soloing in this course by practicing the underlying principles such as: how to target notes, how to connect scales, and how to create rhythmic alterations & displacements.

Discover how to solo over Brazilian Bossa Nova. Topics include the Bossa Nova rhythm, left hand accompaniment grooves, soloing scales & exercises, turns, brushes, outlining chords, & enclosures.
Join Us
Get instant access to this Course and other member features with a PWJ membership!
---
Guided Learning Tracks
View guided learning tracks for all music styles and skill levels
Progress Tracking
Complete lessons and courses as you track your learning progress
Downloadable Resources
Download Sheet Music and Backing Tracks
Community Forums
Engage with other PWJ members in our member-only community forums
Become a better piano player today. Join with the 14-Day Free Trial today!