---
Jazz Ballad Soloing Challenge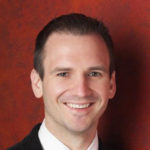 Instructor
Beginner
Intermediate
Advanced
---
Learn to improvise over a Jazz ballad with Jazz Ballad Soloing Challenge. Working with the Turnaround Progression, we explore scales, lower/upper positions, exercises, chromatic connectors, & more.
Course Objectives
Learn to solo in the Jazz Ballad style
Play rootless voicings and different left hand grooves
Explore different scales and positions
For all levels
Learning Focus
Chords
Groove
Improvisation
Scales
Related Courses

Learn to confidently solo over this essential jazz progression. The 1 6 2 5 progression will help you master important improv concepts such as phrasing, connecting scales, and more.

Discover how the pros master soloing in this course by practicing the underlying principles such as: how to target notes, how to connect scales, and how to create rhythmic alterations & displacements.

Discover how to solo over Brazilian Bossa Nova. Topics include the Bossa Nova rhythm, left hand accompaniment grooves, soloing scales & exercises, turns, brushes, outlining chords, & enclosures.