---
Bossa Nova Soloing Challenge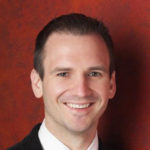 Instructor
Beginner
Intermediate
Advanced
---
Discover how to improvise/solo over Brazilian Bossa Nova. Topics include the Bossa Nova rhythm, left hand accompaniment grooves, soloing scales & exercises, turns, brushes, outlining chords, & enclosures.
Course Objectives
Learn to Solo in the Bossa Nova Style
Start off by learning how to Groove Over a Bossa
Explore tons of new Soloing Techniques and play with a Backing Track
Learning Focus
Basslines
Groove
Improvisation
Related Courses

This in-depth soloing course covers scales, single and double note riffs, octave riffs, and runs. Latin inspired melodies are included as the starting point of improvisations.

A Latin Jazz Cuban style original with Montuno patterns and 2 syncopated left hand bass lines. Watch your hands move like two salsa dancers as you play lush jazz chords and learn to solo.