Latin Jazz Soloing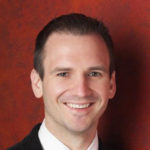 Instructor
Member options
This in-depth soloing course covers scales, single and double note riffs, octave riffs, and runs. Latin inspired melodies are included as the starting point of improvisations.
Course Objectives
Discover 4 left hand comping patterns
Learn single & double note riffs based on the blues scale
Practice syncopated octave riffs and Latin melodies
Master flashy runs on the piano
Learning Focus
Groove
Improvisation
Riffs
Course Resources

Lesson Sheet

Lesson-sheet-Latin-Jazz-Soloing.pdf
Download
Course Lessons
0 / 6 lessons completed (0%)
Related Courses

A Latin Jazz Cuban style original with Montuno patterns and 2 syncopated left hand bass lines. Watch your hands move like two salsa dancers as you play lush jazz chords and learn to solo.

Discover how to solo over Brazilian Bossa Nova. Topics include the Bossa Nova rhythm, left hand accompaniment grooves, soloing scales & exercises, turns, brushes, outlining chords, & enclosures.

Learn to improvise over a Jazz ballad with Jazz Ballad Soloing Challenge. Working with the Turnaround Progression, we explore scales, lower/upper positions, exercises, chromatic connectors, & more.