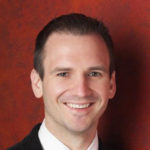 Instructor
---
A Latin Jazz Cuban style original with Montuno patterns and 2 syncopated left hand bass lines. Watch your hands move like two salsa dancers as you play lush jazz chords and learn to solo.
Course Objectives
Get started with two ways to play a Cuban Groove
Learn every note of the arrangement
Discover how to create lush jazz chords in the B section of the song
Learn 4 solo sections filled with riffs and melodies
Learning Focus
Groove
Improvisation
Riffs
Songs
Related Courses

This in-depth soloing course covers scales, single and double note riffs, octave riffs, and runs. Latin inspired melodies are included as the starting point of improvisations.

Discover how to solo over Brazilian Bossa Nova. Topics include the Bossa Nova rhythm, left hand accompaniment grooves, soloing scales & exercises, turns, brushes, outlining chords, & enclosures.

Transform a lead sheet into a Bossa Nova with the song, "Girl From Foreign Lands." Using the bossa rhythm and techniques such as open & closed position, you'll be "Bossafy" any lead sheet.