---
Bossa Nova Girl From Foreign Lands 2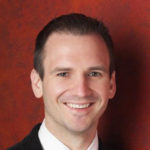 Instructor
---
Transform a lead sheet into a Bossa Nova with the song, "Girl From Foreign Lands." Using the bossa rhythm and techniques such as open & closed position, you'll be "Bossafy" any lead sheet.
Course Objectives
Learn the lead sheet melody & chords
Discover the Bossa Nova groove & how to apply it to the chords & melody
Explore 2 Bossa Nova Approaches: Closed Position & Open Position
Related Courses

Learn the essential techniques behind Bossa Nova with the song "Girl From Foreign Lands." After learning the bossa groove, you'll discover how to add the melody, harmonies, and bring the song to life.

Discover how to solo over Brazilian Bossa Nova. Topics include the Bossa Nova rhythm, left hand accompaniment grooves, soloing scales & exercises, turns, brushes, outlining chords, & enclosures.

Create a relaxing atmosphere with this beautiful Bossa Nova accompaniment of the classic Christmas tune Silent Night. With jazzy chord voicings and the Bossa rhythm, you'll never hear it the same way again.