---
Cocktail Jazz Piano Accompaniment 1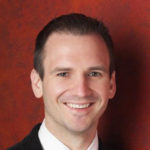 Instructor
---
In this course you will learn how to play a beautiful cocktail jazz piano accompaniment over the major and minor turnaround progression. These progressions are used in hundreds of jazz ballads. We will cover 4 left hand patterns, and 3 right hand options, allowing you to mix and match for a total of 12 beautiful accompaniment patterns.
Course Objectives
Learn 2 beautiful lead sheet melodies with root position chords
Understand the major and minor turnaround progression
Practice 4 left hand jazz accompaniments, including arpeggios, chord shells, passing tones, & syncopated stride
Master 3 right hand cocktail accompaniments with chord shells, arpeggios, & interval rocking
Learn how to add fills with notes from the scale
Learning Focus
Accompanying
Basslines
Chords
Lead Sheets
Featured Reviews
View PWJ member reviews of this course!
Very interesting course!
This course has a lot of interesting information. I learned great techniques. Now I am able to play better. Thank you so much Jonny May for your effort and passion!
Related Courses

Master the essential techniques to play cocktail jazz piano accompaniments. You will learn a variety of patterns for both hands to create beautiful textures over the most common jazz progressions.

Learn 10 approaches to accompany on a jazz swing tune. We'll cover the best right hand chord options, 3 right hand rhythms, and 3 left hand bass line options.

A beautiful Latin Bossa Nova accompaniment for Silent Night. Using chord shells and a root-fifth bass approach, this rendition will have all your friends singing along during the holidays!