---
Cocktail Jazz Piano Accompaniment 2
Get instant access to the videos, sheet music, and backing tracks for this course with a PWJ membership!
Membership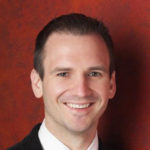 Instructor
---
In this course you will learn how to play a lush cocktail jazz piano accompaniment over the major and minor turnaround progression. This progression is very common in many jazz standards.
After learning the lead sheet, we will explore 3 patterns for the left hand, and 3 for the right hand, allowing you to combine them in various ways using your own creativity.
Course Objectives
Learn 2 beautiful lead sheet melodies with root position chords and rootless voicings
Understand the major and minor turnaround progression
Practice 3 left hand jazz accompaniments, including rootless voicings, arpeggios, and 10ths>quick 5-1>shells
Master 3 right hand cocktail accompaniments with block chords, interval rocking, and cluster chords
Learn how to add fills with notes from the scale
Learning Focus
Accompanying
Basslines
Chords
Lead Sheets
Related Courses

Learn to play a beautiful cocktail jazz piano accompaniment over the major and minor turnaround progression. We'll cover 4 left hand patterns, and 3 right hand options to create variety.

Learn 7 techniques to accompany a singer or instrumentalist on a jazz swing tune. We'll cover the the basic chords, rootless voicings, walking bass lines, quartal voicings, stride, and re-harmonization.

Create a relaxing atmosphere with this beautiful Bossa Nova accompaniment of the classic Christmas tune Silent Night. With jazzy chord voicings and the Bossa rhythm, you'll never hear it the same way again.
Join Us
Get instant access to this Course and other member features with a PWJ membership!
---
Guided Learning Tracks
View guided learning tracks for all music styles and skill levels
Progress Tracking
Complete lessons and courses as you track your learning progress
Downloadable Resources
Download Sheet Music and Backing Tracks
Community Forums
Engage with other PWJ members in our member-only community forums
Become a better piano player today. Join with the 14-Day Free Trial today!