---
Jazz Swing Accompaniment 2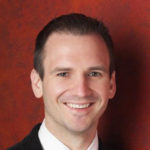 Instructor
---
Learn 7 techniques to accompany a singer or instrumentalist on a jazz swing tune. We'll cover the the basic chords, rootless voicings, walking bass lines, quartal voicings, stride, and re-harmonization.
Course Objectives
Learn the lead sheet for "Days I Remember" and review root position chords
Play rootless voicings with single bass notes
Master 3 walking bass approaches
Explore quartal voicing and stride
Apply tritone substitution to reharmonize
Learning Focus
Accompanying
Basslines
Chords
Groove
Lead Sheets
Related Courses

Learn 10 approaches to accompany on a jazz swing tune. We'll cover the best right hand chord options, 3 right hand rhythms, and 3 left hand bass line options.

Learn how to create driving pop piano accompaniments using the Popstinato technique, including 16 patterns, 5 positions, and various popular progressions.

Learn how to play The Christmas Song as a Latin Samba accompaniment. We explore the Samba rhythm, chord progression, how to jazz-up the chords, and chord reharmonizations.