Pop & Contemporary Piano Accompaniment: Popstinatos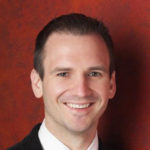 Instructor
---
Learn how to create driving pop and contemporary piano accompaniments using the Popstinato technique, including 16 patterns, 5 positions, and various popular progressions.
Course Objectives
Review common popular chord progressions
Discover the Popstinato technique
Explore 5 Popstinato right hand positions
Learn 16 essential Popstinao patterns and apply them to chord progressions
Learning Focus
Accompanying
Chords
Reharmonization
Related Courses

A beautiful Latin Bossa Nova accompaniment for Silent Night. Using chord shells and a root-fifth bass approach, this rendition will have all your friends singing along during the holidays!

Create a relaxing atmosphere with this beautiful Bossa Nova accompaniment of the classic Christmas tune Silent Night. With jazzy chord voicings and the Bossa rhythm, you'll never hear it the same way again.

Learn how to play The Christmas Song as a Latin Samba accompaniment. We explore the Samba rhythm, chord progression, how to jazz-up the chords, and chord reharmonizations.