---
Pop & Contemporary Piano Accompaniment: Popstinatos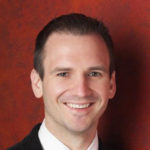 Instructor
---
Learn how to create driving pop and contemporary piano accompaniments using the Popstinato technique, including 16 patterns, 5 positions, and various popular progressions.
Course Objectives
Review common popular chord progressions
Discover the Popstinato technique
Explore 5 Popstinato right hand positions
Learn 16 essential Popstinao patterns and apply them to chord progressions
Learning Focus
Accompanying
Chords
Reharmonization
Featured Reviews
View PWJ member reviews of this course!
Quick method to sound accomplished in POP style
This is a lengthy course that builds you up to sound authentic. Practice the method in other keys to expand your sound and opportunity.
Easy to follow
Tiny adjustments on patterns make such huge difference in sound!
Related Courses

Learn the incredible sus2 chord that will transform your pop and contemporary piano accompaniment. With the One Chord Wonder, your chords will sound gorgeous.

Learn 48 beautiful accompaniment patterns that work almost over any pop or rock song, including 8 essential right hand techniques, 6 left hand techniques, chord positions, and more.

Jam on one of the happiest piano progressions ever! In this course, you'll learn the "Happy Monday" Progression plus how to improvise over it with the pentatonic scale, riffs, and harmonized notes.