---
Pop Piano Improv Happy Monday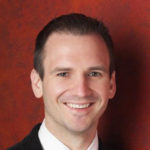 Instructor
---
Jam on one of the happiest piano progressions ever! In this course, you'll learn the "Happy Monday" Progression plus how to improvise over it with the pentatonic scale, riffs, and harmonized notes.
Course Objectives
Discover the basic groove used to start the improvisation
Learn an alternate left hand pattern to keep the rhythm going
Understand how to use the pentatonic scale
Learn 12 of my favorite riffs to get you going
Learning Focus
Chords
Groove
Improvisation
Riffs
Course Lessons
1
Basic Groove, Sus Chords, Pop Improv Chords, Alternate Bass Line, Pentatonic Scale, C Scale Harmonies
Related Courses

Learn the incredible sus2 chord that will transform your pop and contemporary piano accompaniment. With the One Chord Wonder, your chords will sound gorgeous.

Learn the beautiful progression used in hundreds of love songs, the Love Progression. Discover improv techniques for creating gorgeous melodies and a flowing left hand contemporary accompaniment.

Learn the PWJ jingle with Shout Hallelujah from the Gospel Groove Series. We explore Gospel Chords, a fun syncopated groove, chord pops, blues brushes, slides, & more!