The Love Progression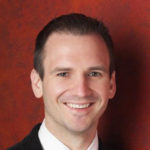 Instructor
---
Learn the beautiful progression used in hundreds of love songs, the Love Progression. Discover left hand & right hand improv techniques for creating gorgeous melodies & textures.
Course Objectives
Discover the chords of the love progression & learn 6 left hand patterns
Understand how to create memorable melodies
Learn to harmonize melodies with 3rds and 6ths
Discover 4 beautiful musical effects with bells, rocking, and ostinatos
Learning Focus
Basslines
Chords
Improvisation
Course Lessons
1
The Progression, Chord Inversions, Common Tones, Melody
2
Left Hand Patterns, Flowing, Arpeggiated, 10ths, Improv
3
Target Notes, Rhythms, Effects, Bell-Style, Ostinato
Related Courses

Learn the art of improvisation with the Love Progression Challenge. In this challenge, discover techniques like 3rds, 6ths, patterns, & effects to create beautiful improvisations.

Learn the incredible chord that works over almost every bass note of a Major Scale.  With this chord, you'll transform ordinary chord progressions into gorgeous contemporary ones.

Learn 6 of the all-time most beautiful Contemporary progressions. Learn closed & open position left hand accompaniment, how to harmonize the melodies, & how to improvise over each progression.