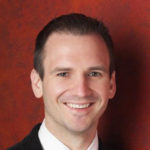 Instructor
---
Learn the beautiful progression used in hundreds of love songs, the Love Progression. Discover improv techniques for creating gorgeous melodies and a flowing left hand contemporary accompaniment.
Course Objectives
Discover the chords of the love progression & learn 6 left hand patterns
Understand how to create memorable melodies
Learn to harmonize melodies with 3rds and 6ths
Discover 4 beautiful musical effects with bells, rocking, and ostinatos
Learning Focus
Basslines
Chords
Improvisation
Course Resources ***

Lesson Sheet

Lesson-sheet-The-Love-Progression.pdf
Download
Featured Reviews
View PWJ member reviews of this course!
Fun to play
This is exactly what I wanted to learn. Something easy und lovely sounding and very good improvisation tools. This is material I can always use when I see a piano somewhere or somebody asks me to play something.
Course Lessons
1
The Progression, Chord Inversions, Common Tones, Melody
2
Left Hand Patterns, Flowing, Arpeggiated, 10ths, Improv
3
Target Notes, Rhythms, Effects, Bell-Style, Ostinato
Related Courses

Learn the art of improvisation with the Love Progression Challenge. In this challenge, discover techniques like 3rds, 6ths, patterns, & effects to create beautiful improvisations.

Learn the incredible sus2 chord that will transform your pop and contemporary piano accompaniment. With the One Chord Wonder, your chords will sound gorgeous.

Learn 6 of the all-time most beautiful Contemporary progressions. Learn closed & open position left hand accompaniment, how to harmonize the melodies, & how to improvise over each progression.
Join Us
Get instant access to this Course and other member features with a PWJ membership!
---
Guided Learning Tracks
View guided learning tracks for all music styles and skill levels
Progress Tracking
Complete lessons and courses as you track your learning progress
Downloadable Resources
Download Sheet Music and Backing Tracks
Community Forums
Engage with other PWJ members in our member-only community forums
Become a better piano player today. Join with the 14-Day Free Trial today!