---
Contemporary Progressions and Improv 1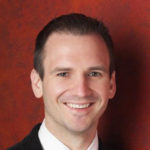 Instructor
---
Learn 6 of the all-time most beautiful Contemporary progressions. Learn closed & open position left hand accompaniment, how to harmonize the melodies, & how to improvise over each progression.
Course Objectives
Learn 6 beautiful Chord Progressions
Master the various Left Hand Patterns
Understand how to add the Right Hand Melodies
Explore how to improvise over each Progression
Learning Focus
Basslines
Chords
Improvisation
Featured Reviews
View PWJ member reviews of this course!
excellent starting point
Easy foundation to start improvising, and nice on the ears
Course Lessons
1
Chords, Left Hand Foundation (Closed and Open Position)
Related Courses

Learn 8 of the all-time most gorgeous Contemporary piano progressions. We discuss left hand accompaniment options, how to build the harmonies, & how to improvise over each progression.

Learn the beautiful progression used in hundreds of love songs, the Love Progression. Discover improv techniques for creating gorgeous melodies and a flowing left hand contemporary accompaniment.

Learn the incredible sus2 chord that will transform your pop and contemporary piano accompaniment. With the One Chord Wonder, your chords will sound gorgeous.