---
Contemporary Progressions and Improv 2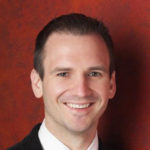 Instructor
---
Learn 8 of the all-time most gorgeous Contemporary piano progressions. We discuss left hand accompaniment options, how to build the harmonies, & how to improvise over each progression.
Course Objectives
Learn 8 essential chord progressions
Understand how to connect your chords
Master beautiful chord extensions
Discover the scales used for improvisation
Learning Focus
Basslines
Chords
Improvisation
Course Lessons
1
Chords, Left Hand 10ths, Progression 1
2
Progressions 2, 3, and 4, with Improvisation
3
Progressions 5, 6, 7, and 8, with Improvisation
Related Courses

Learn 6 of the all-time most beautiful Contemporary progressions. Learn closed & open position left hand accompaniment, how to harmonize the melodies, & how to improvise over each progression.

Explore the sounds of John Williams, Hans Zimmer, & Danny Elfman in the Film Improv course. You'll learn this essential progression used by many film composers, common melodic riffs, and improv tools.

Learn the art of improvisation with the Love Progression Challenge. In this challenge, discover techniques like 3rds, 6ths, patterns, & effects to create beautiful improvisations.