---
Holiday Samba Accompaniment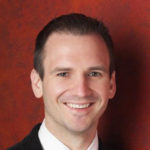 Instructor
---
Learn how to play The Christmas Song as a Latin Samba accompaniment. We explore the Samba rhythm, chord progression, how to jazz-up the chords, and chord reharmonizations.
Course Objectives
Learn a samba accompaniment groove
Apply the groove to all chords in the Christmas Song
Discover how to vamp chords and create endings
Play rich chord extensions for a jazzy sound
Learning Focus
Accompanying
Basslines
Chords
Due to publisher restrictions, this sheet download is not available.
Course Lessons
1
The Samba Groove, Chords of the A Section & B Section
2
Chord Variations, Tag Ending, Arpeggios, Ending Vamp
Related Courses

Discover how to solo over Brazilian Bossa Nova. Topics include the Bossa Nova rhythm, left hand accompaniment grooves, soloing scales & exercises, turns, brushes, outlining chords, & enclosures.

A beautiful Latin Bossa Nova accompaniment for Silent Night. Using chord shells and a root-fifth bass approach, this rendition will have all your friends singing along during the holidays!

Create a relaxing atmosphere with this beautiful Bossa Nova accompaniment of the classic Christmas tune Silent Night. With jazzy chord voicings and the Bossa rhythm, you'll never hear it the same way again.