---
Silent Night – Bossa Accompaniment 1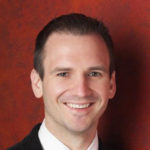 Instructor
---
A beautiful Latin Bossa Nova accompaniment for Silent Night. Using chord shells and a root-fifth bass approach, this rendition will have all your friends singing along during the holidays!
Course Objectives
Learn the Chords of Silent Night
Play the Bossa rhythm
Discover the Root – Fifth bass
Explore Chord Shells to simplify harmony
Learning Focus
Accompanying
Groove
Lead Sheets
Related Courses

Create a relaxing atmosphere with this beautiful Bossa Nova accompaniment of the classic Christmas tune Silent Night. With jazzy chord voicings and the Bossa rhythm, you'll never hear it the same way again.

Learn a New Orleans Blues Rhumba version of Silent Night with slides, tremolos, rolls, and blues improv. If Dr. John ever got his hands on Silent Night, this is how he might play it!

Learn how to play The Christmas Song as a Latin Samba accompaniment. We explore the Samba rhythm, chord progression, how to jazz-up the chords, and chord reharmonizations.