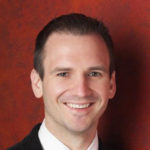 Instructor
---
Learn a New Orleans Blues Rhumba version of Silent Night with slides, tremolos, rolls, and blues improv. If Dr. John ever got his hands on Silent Night, this is how he might play it!
Course Objectives
Learn a New-Orleans Blues Rhumba Version of Silent Night
Master the Melody and Chords while adding a Rhumba Groove
Explore adding Slides, Tremolos, and Rolls
Learn a fun Intro, Outro, and Soloing techniques
Learning Focus
Basslines
Groove
Lead Sheets
Songs
Related Courses

Get ready to learn Silent Night in a fun Blues Rhumba Style with slides, tremolos, and rolls. A Rhumba Intro and Outro are included, along with a valuable toolkit of soloing techniques.

A beautiful Latin Bossa Nova accompaniment for Silent Night. Using chord shells and a root-fifth bass approach, this rendition will have all your friends singing along during the holidays!

Learn a fun swing arrangement of O Christmas Tree.  Discover how to transform the lead sheet with swing techniques like shells, slides, fills, & tremolos, plus learn to improvise over it.