---
Why Do I Fall In Love – Jazz Ballad 1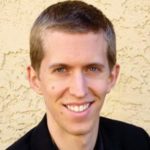 Instructor
---
In this course, you'll learn an original jazz ballad tune called, Why Do I Fall in Love.
We'll go phrase by phrase to learn all the notes and chords. Then we'll incorporate right hand harmonies, two left hand approaches, and various soloing techniques.
By the end, you'll be able to perform this piece with expression, and you'll discover how to incorporate these techniques into other jazz ballads.
Course Objectives
Memorize the notes and chords of the piece
Harmonize the right hand and learn the root-to-guide tone approach in the left hand
Add expression with dynamics and rubato
Discover soloing techniques with chord tones, patterns, enclosures, and scales
Add an introduction and ending
Learning Focus
Analysis
Lead Sheets
Songs
Related Courses

Learn to improvise over a Jazz ballad with Jazz Ballad Soloing Challenge. Working with the Turnaround Progression, we explore scales, lower/upper positions, exercises, chromatic connectors, & more.

Learn how to compose a jazz ballad on piano, including compositional techniques like motifs, sequencing, mirror image, ornaments, counter-melody, & harmony.

Learn to play a beautiful cocktail jazz piano accompaniment over the major and minor turnaround progression. We'll cover 4 left hand patterns, and 3 right hand options to create variety.