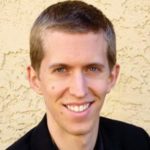 Yannick Lambrecht
Anaheim, California
Get access to all of Yannick Lambrecht's courses, lessons, quick tips and more with a PWJ membership!
---
14-Day Free Trial
Yannick is the co-founder of PWJ and works as head of operations. He started learning jazz piano in college and met Jonny May soon after. He also sings professionally throughout California, and has taught voice, piano, and music history classes at the Young Americans College of Performing Arts.
About Yannick Lambrecht
---
Years of piano experience
14
---
Favorite piano styles
Jazz Ballads
Contemporary
Waltzes
---
Fun Fact
When not playing piano, he enjoys singing Mozart arias.
Yannick Lambrecht's Latest Courses
In this course, we'll be learning a beautiful classical piece, To a Wild Rose. Phrase by phrase, you'll learn the notes and rhythms, explore dynamics and articulation, decipher the harmony, and create emotional associations to the piece.
We will analyze the Prelude in C Major by J.S. Bach. Going phrase by phrase, we will label the chords and their harmonic functions to understand how the music works, while exploring devices such as "sequencing" and "pedal point."
This workshop dives into the essential skills required for ear training. We'll explore song associations for all ascending and descending intervals, and review fundamental music vocabulary. Then we'll work out simple melodies by ear, and find different ways to harmonize those melodies.
Yannick Lambrecht's Quick Tips
Learn how to sound pro with these advanced jazz piano arranging tips on the ballad Misty, using colorful chord voicings and rich jazz harmonic motion!
Yannick Lambrecht's Latest Shows
Learn from Yannick Lambrecht
Get access to all of Jonny May's courses, lessons, quick tips and more with a PWJ membership!
---
Guided Learning Tracks
View guided learning tracks for all music styles and skill levels
Progress Tracking
Complete lessons and courses as you track your learning progress
Downloadable Resources
Download Sheet Music and Backing Tracks
Community Forums
Engage with other PWJ members in our member-only community forums