---
Live Workshop (June 2022)
Membership Required
Subscribe to a membership plan for full access to this show and learning resources!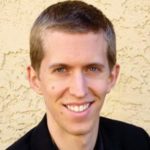 Instructor
06/28/2022 10:00 am (PST)
---
In this Live Workshop, we will learn about the incredible minor turnaround. We will look at songs that use this essential jazz progression, talk about various voicing approaches, and explore comping rhythms. We'll also discuss how to add reharmonization and how to solo to get a professional sound.
This event will take place on the Live Show page. If you are unable to attend the live show, it will be archived on the Shows page for later viewing.
Questions? Click here to learn more about our PWJ Live Shows.
In September, we released 4 new Courses, 4 Quick Tips, 6 Smart Sheets, 11 Backing Tracks, and more!
Office Hours are an opportunity to get interactive feedback from a professional piano coach!
"Member Circle" is a zoom meeting led by a Community Leader where students will have the opportunity to share their breakthrough moments with each other and discuss a particular theme.