---
Top 5 Coldplay Piano Riffs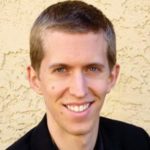 Instructor
---
Free Lessons
Get free weekly lessons, practice tips, and downloadable resources to your inbox!
Have you ever wondered what goes into creating a rock piano riff with mega-hit potential? Just ask piano-vocalist Chris Martin of Coldplay, whose steady stream of melodic-driven piano anthems has dominated the alternative rock scene for nearly twenty-five years. Originally formed in 1996 with bandmates Jonny Buckland on guitar, Guy Berryman on bass and Will Champion on drums, Coldplay is one of the most successful bands of the 21st century. In today's Quick Tip, PWJ co-founder Yannick Lambrecht examines the riveting appeal of 5 timeless Coldplay piano riffs. You'll learn:

Read on to discover the motivation, methods and magic behind Coldplay's brand of melodic rock that has shaped the history of rock music for years to come.
The Coldplay Songwriting Philosophy
Before we examine Yannick's top 5 Coldplay piano riffs, we want to frame our discussion of their music around the creative process. As Rolling Stone editor Joe Levy asked Chris Marin in a 2006 interview, "Where does it all come from?"¹ Chris' self-probing response not only said a lot about him as a creative, but it is also illuminative and instructive for other aspiring artists and songwriters. More on that response in just a little bit.
Authenticity is Paramount
In a separate interview² following the release Coldplay's sixth studio album, Ghost Stories (2014), Martin shares a broad overview of Coldplay's creative approach as it might look from 30,000 feet above ground:
"Our whole philosophy, especially recently, has just been to follow our gut feeling…so we follow it, and then we worry about the consequences afterward."

—Chris Martin, Coldplay lead singer
That sort of instinctual and organic approach to the creative process coupled with dissolution from detractors has served Coldplay well. Whatever "mixed reception" Ghost Stories received, the band's authenticity has allowed them to make music that reflects who they are and explore who they are becoming—both without hindering their success. In fact, Spotify named Coldplay the most-streamed band in the world for 2014…the same year that Ghost Stories was released!
While authenticity certainly is a big part of Coldplay's artistic approach, it isn't exactly a method. So what is the "view on the ground?" How does Coldplay go about writing songs specifically?
Flying Blind vs. Formal Music Training
One of the most enigmatic aspects of Coldplay's rise to iconic stature is their ordinary beginnings. While all of the members of Coldplay began playing music in their childhood, none of them pursued formal music training in higher education. In fact, Chris majored in ancient world studies, Jonny majored in mathematics and astronomy, Will studied anthropology, and Guy studied mechanical engineering. Ironically, Chris Martin (piano) and Will Champion (drums) have both stated that they cannot read music. Chris acknowledges, "I think if there is one thing we can take credit for, it's making 'plain' glamorous."
Chris met guitarist Jonny Buckland during orientation week at University College London in 1996 and the two became immediate musical comrades and friends. In 1997, Martin and Buckland began writing original music together and rehearsed every night. Bassist Guy Berryman joined them in 1997.
Prior to joining Coldplay, drummer Will studied violin, piano and guitar. As Will tells the story, "Coldplay and drumming arrived simultaneously for me." Chris, Jonny and Guy literally showed up at Will's door to record a demo with his roommate on drums, who was nowhere to be found. Will recalls, "I just said I'd give it a go" and was later invited to join the band. In an interview with David Weiss of Drum! magazine, Will exclaimed, "I would have played kazoo."
Returning to the 2006 Rolling Stone interview, when Joe Levy asks Chris, "Do you start with music or with lyrics?" Chris responds:
I start with something that surprises me…When I feel like I've played too much piano and I know what I'm doing too much, I'll stop and I'll pick up the guitar and detune it all so that I don't know what I'm doing, which to me is the best way…if you're totally naive about what you're doing, you can come up with something great.
Levy summarizes, "So literally 'flying blind' is important for you?" to which Martin confirms, "Yeah, absolutely."
Fences and Filters for Songwriters
Even though Coldplay doesn't worry about critical reception during the creative process, they do embrace feedback. Martin explains, "I don't mind being told 'this is bad and this is bad' as long as someone's got a positive idea about how you could improve. We're obsessed with getting better and better, so criticism is essential."
Songwriters are Fishers
When speaking about songwriting, Martin often describes the process using the passive voice. For example, Martin believes, "If you design a song, it's never as great as a song that just arrives." In fact, Martin says that for him, songwriting is comparable to fishing:
"Nobody knows where it comes from. It's like being a fisherman. You can have all the rods and all the jackets, but you can't really make the fish come to you. I just sit and play and play and play and wait…when a good song comes, I don't have any idea where it's come from. All I can say is it's just time—I just put the hours in."
Now that we have a bit of an understanding about how Coldplay's mega-hits are born, let's look at Yannick's top 5 picks for Coldplay piano riffs.
Top 5 Coldplay Piano Riffs
Yannick presents the following top 5 Coldplay piano riffs with the goal of helping piano students appreciate these songs on a deeper level and discover things that they haven't though about before. In the process, Yannick explains specific musical characteristics that make these songs catchy and memorable. The list is arranged in chronological order.
#1 Coldplay Piano Riff: "Clocks"
The first riff we'll examine is "Clocks" from Coldplay's sophomore album, A Rush of Blood to the Head (2002). The song earned Coldplay a Grammy Award in 2003 for Record of the Year, beating out "Hey Ya!" by OutKast, "Lose Yourself" by Eminem and "Crazy in Love" by Beyoncé.³ Ironically, A Rush of Blood to the Head was nearing completion when "Clocks" arrived so it was initially set aside for a later album.⁴ However, when manager Phil Harvey heard the demo, he urged the band to finish the song, which lead to the album being released two months late.
"Clocks" (2002)
Let's examine how to play this signature Coldplay piano riff and chord progression on piano.
This piano riff opens the tune and functions throughout as a sort of instrumental chorus. In today's Quick Tip video, Yannick discuss three unique aspect of this riff that are catchy and memorable.
3-3-2 Rhythm Pattern
Perhaps the most catchy aspect of this riff is its rhythmic pattern. Rather than grouping the 8th notes in a symmetrical pattern such as 2-2-2-2 or 4-4, Martin uses an asymmetrical pattern of 3-3-2. For reasons that are perhaps beyond comprehension, this pulsating rhythmic seems to rouse in listeners an irresistible urge for sympathetic movement—whether it be dancing, head banging, air drumming or otherwise. Of course, Coldplay is not the first artist to feature this rhythm in popular music. However, their usage is certainly among the most memorable.
The name for this 3-3-2 asymmetrical rhythm is tresillo, and it is commonly associated with Caribbean music. For example, the tresillo rhythm is featured prominently in Cuban contradanza (also called habanera) and Puerto Rican reggeaton. However, the origins of the tresillo rhythm are traced to Sub-Saharan African prior to the transatlantic slave trade.⁵ In America, the tresillo rhythm influenced the ragtime music of Scott Joplin and James P. Johnson's "Charleston" rhythm.
To discover additional ways to play piano accompaniment patterns with the tresillo rhythm, check out Pop & Contemporary Piano Accompaniment Patterns (Level 1–2, Levels 2–3).
Mixolydian Mode
Another striking characteristic of the "Clocks" piano riff by Coldplay is its unusual chord progression. In particular, this progression features a major tonic triad paired with a minor dominant triad. For example, the tonic chord is E♭ Major, however, the 5-chord is B♭ minor. The final chord in this progression is F minor, the 2-chord. The chords are all drawn from E♭ Mixolydian mode. To construct a Mixolydian scale, start with a major scale and then lower the 7th tone ("♭7 " for short). Therefore, E♭ Mixolydian contains the following notes: E♭–F–G–A♭–B♭–C–D♭.
To learn more about Mixolydian piano progressions and improv, check out How to Improvise a Solo With the Mixolydian Mode (Level 2, Level 3).
Melodic Sequence
Besides "Clocks" infectious piano riff, its melody also contains strong composition writing. In particular, Martin's melody uses a technique called melodic sequence. In music theory, sequence describes a unique type of repetition which, rather than employing exact restatement, begins from a different starting note. This results in a pleasing melody that is coherent though never monotonous.
An example of melodic sequence in "Clocks"  can be heard in the opening lyrics:
The lights go out and I can't be saved
Tides that I tried to swim against
The first line opens with the notes : E♭–E♭–E♭–C–D♭–C–B♭. Afterward, the second line responds: D♭–D♭–D♭–B♭–C–B♭–A♭. As you can see, these lines, though different, have the same shape and intervalic structure.
Let's turn our attention now to another hit single from A Rush of Blood to the Head.
#2 Coldplay Piano Riff: "The Scientist"
Coldplay's "The Scientist" was released in 2003 in the United States as the third single off of A Rush of Blood to the Head. Together with singles "In My Place" and "Clocks," "The Scientist" contributed to A Rush of Blood to the Head winning the 2003 Grammy Award for Best Alternative Music Album. In addition, the memorable music video for "The Scientist" won 3 MTV Video Music Awards in 2003: Best Group Video, Best Breakthrough Video and Best Direction in a Video.
"The Scientist" (2003)
The video, which features all the action happening in reverse, provides a striking depiction of the song's theme of going "back to the start." In fact, singer Chris Martin spent a month learning to sing the lyrics backward. This was necessary so that they would appear normal when the final video was reversed in post-production.
Let's examine how to play the hauntingly beautiful piano introduction to "The Scientist."
Yannick identifies three factors in this piano accompaniment that contribute to its magic.
Seventh Chords
From the very first piano chord, "The Scientist" resonates with listeners as something special and beautiful. That opening chord is a D minor 7 (Dm7) and it is the tonic chord in D minor. The presence of the minor 7th gives this chord an exceptionally plaintive aura. Martin makes this more effective by voicing the 7th (C) in the inner voice where it is played as a major 2nd below the root (D.) This voicing technique, called a whole-tone cluster, is a common way to make piano chords sound rich, warm and full, especially in the tenor register of the instrument.
For a deep dive on minor 7th chords, check out our course Minor 7th Chords Theory & Application (Level 2).
Piano Sus Chords
The fourth measure of "The Scientist" features an F(sus2) chord. The chord suffix "sus" is short for "suspended." By definition, sus chords replace the 3rd with either the 4th (sus4) or the 2nd (sus2). For example, a regular F major chord contains the notes F–A–C. Since the note A is the 3rd of an F major triad, it has been omitted and replaced with the 2nd—the note G. This chord also contains the warm sonority of a whole-tone cluster, just like the Dm7 in the previous example.
To learn additional chord progressions and techniques using sus2 chords, check out our course Pop Piano Accompaniment: The One Chord Wonder (Level 2).
Voice Leading for Pianists
A third important technique to note in "The Scientist" is Chris Martin's use of good voice leading. This means that the notes connect smoothly from one chord to the next. Generally speaking, good voicing requires the use of piano chord inversions. For example, notice that the B♭ major chord in measure two is played with a 1st inversion shape in the right hand. This is followed by a 2nd inversion F major shape in measure three. These inversions are not arbitrary. Rather, they allow the notes of B♭ major to F major to connect with the closest possible movement.
This piano accompaniment also features its own melodic character in the uppermost voice. Notice the melodic line A–B♭–A–G. In addition, Martin enhances the melodic character of this line in measure two with a melodic ornamentation technique called échappée, (Fr. "escape tone"). An escape tone is a non-chord tone between two consonant notes in which the ornament is approached by a step and resolves by a leap in the opposite direction. In this example, this melodic figure begins with the 8th notes in measure two (B♭–C–A) in which C is the non-harmonic tone.
Drummer Will Champion stated that when he first heard "The Scientist," he knew that it would be a song that they'd play forever…and he was right! In 2018, Rolling Stone listed "The Scientist" as #50 in their list of "The 100 Greatest Songs of the Century." ⁶
Next we'll examine some other songs that "arrived" for Coldplay after this early era.
#3 Coldplay Piano Riff: "Fix You"
Three years after A Rush of Blood to the Head, Coldplay released their third studio album, X&Y (2005). The song "Fix You" was released as their second single from X&Y and remains their highest achievement from this period. Chris Martin wrote "Fix You" to console Gwyneth Paltrow, his then-wife, after the loss of her father Bruce Paltrow in 2002, just week before the couple had met. Although Martin never had the opportunity to meet his father-in-law, he composed "Fix You" on a synthesizer that Bruce had purchased but never used before his passing.
"Fix You" (2005)
"Fix You" opens with a mournful organ statement. Let's examine how to play this classic intro.
It's difficult to imagine a more powerful depiction of love, loss and healing in musical expression than this statement. Let's explore what makes this theme so effective.
Common Tone
This Coldplay piano excerpt features a common tone arranging technique which uses a single pitch in the soprano voice throughout the entire chord progression. This slow, repeated E♭ gives the impression of a bell tolling—a symbol signaling that someone has passed.
Stepwise Melodic Descent
Beneath the soprano voice, this passage features a stepwise descending melodic line in the alto voice. To see this in the notation, you have to imagine that the initial E♭ is played in unison by the soprano and alto voices. Therefore, the resulting alto line is E♭–D–C–B♭. Melodic lines like this that feature a stepwise descent are often used in Western music to represent sadness, loss and grief.
Melodic Bass Line
This passage also features a slow-moving melody in the bass voice. The striking effect of arranging the melody below the harmony indicates that something is happening beneath the surface.
Chris Martin has said of "Fix You" that the song "almost single-handedly got us through a really difficult two years."⁷ Indeed, music is a powerful means for coping and survival for many. If you'd like to learn to play sad piano music for yourself or someone you love, be sure to check out 5 Sad Piano Progressions (Level 2).
Next, we'll fast-forward to a more upbeat riff from 2008.
#4 Coldplay Piano Riff: "Viva la Vida"
Our next top Coldplay piano riff comes from "Viva la Vida" off of the similarly titled fourth studio album Viva la Vida or Death and All His Friends (2008). This track was the band's first single to reach #1 in both the U.K. and the U.S. Upon its release, "Viva la Vida" broke the iTune record for most downloads in a single day. In addition, the song earned Coldplay the 2009 Grammy Award for Song of the Year. This upbeat anthem was also the band's opening selection for their 2016 Super Bowl Halftime Show.
"Viva la Vida" (2008)
Let's look at how to play Coldplay's catchy "Viva la Vida" string riff on piano.
Let's look at some musical elements that contribute to this song's enormous popular reception.
Syncopation
The first striking musical element of this song is its significant use of syncopation. In music, syncopation describes the placement of accents on weak beats or weak portions of a beat, such as the "off beats." For example, in measure 1, there is an accent on the "and of 4." Likewise, measure two features accents on the "and of 1" and the "and of 2." This rhythm is repeated in measures three and four over the remaining chords in the progression. Syncopation is an effective musical device for inspiring dance and movement.
Syncopation, however, can be difficult to play on piano, especially when the hands are required to play different rhythms. If you want to hone your ability to play syncopation on piano, be sure to check out our Two-Hand Coordination Exercises (Levels 1-2, Levels 2-3).
Chord Progression
The chord progression for "Viva la Vida" uses a progression commonly called "ice cream chords," which are named for their simplicity. Ice cream chords are also called the "'50s chord progression" for their use in '50s and early '60s doo-wop music. This progression uses the chords I→vi→IV→V. However, Vida la Vida begins in the middle of this sequence, on the IV chord, which prevents it from sounding like a '50s song. In addition, the V chord that Coldplay uses is a V7(sus4) which has a modern sound.
This chord progression is used in hundreds of songs, perhaps most notably "Heart and Soul" and "Stand By Me."
Now, let's check out our final top Coldplay riff.
#5 Coldplay Piano Riff: "A Sky Full of Stars"
Our final Coldplay riff comes from their sixth studio album, Ghost Stories (2014). The single "A Sky Full of Stars" was the band's second single from Ghost Stories and marked their first venture into the EDM genre (electronic dance music). The band enlisted the help of Swedish producer Avicii, who also recorded the keyboard parts on the track. The song received a Grammy nomination in 2015 for Best Pop/Duo Group Performance.
"A Sky Full of Stars" (2014)
Let's check out how to play this upbeat Coldplay piano riff.
Yannick points out several musical factors that make this an amazing riff. Like "Viva la Vida," this track features prominent use of syncopation, but this time on a 16th note groove.
Color Chords
Harmonically speaking, "A Sky Full of Stars" represents an excellent example of piano color chords in a pop context. Color chords is a "catch all" term for chord constructions other than basic major and minor triads. Examples of color chords include sus4 chords, add2 chords, major 7th chords, minor 11th chords and major 6th and minor 6th chords, just to name a few.
The chord progression for Coldplay's "A Sky Full of Stars" is Im7→VII7(omit 3)→VImaj9→III→Vm in E♭ minor. Just like "The Scientist," this progression begins with a colorful minor tonic chord featuring added minor 7th—in this case E♭m7. Beat four of measure one features a passing chord which is essentially a D♭7(omit 3). Measure two has a beautiful C♭maj9, which is the VI chord in E♭ minor. Next, we have a G♭ major triad in measure three followed by a B♭ minor triad in measure four. As Yannick points out, the B♭ minor triad is a minor 5-chord, which is an unexpected, but beautiful harmonic color.
In additional to the accompaniment, Chris' vocal melody also draws on beautiful tone colors. For example, on the C♭maj9, the melody is the major 9th—the note D♭. Also, on the B♭ minor chord, Chris sings an A♭, which is the colorful minor 7th.
The Coldplay/Avicii lineup on "A Sky Full of Stars" was such a success that the band reunited with Avicii again to produce "Hymn for the Weekend" on their follow up seventh studio album, A Head Full of Dreams (2015).
Conclusion
Congratulations, you have finished today's Quick Tip on our Top 5 Coldplay Piano Riffs. In the process, you have taken a deep dive inside the creative minds of an a musical act that has set 10 Guinness World Records!
If you enjoyed today's lesson, be sure to check out the following resources:
Thanks for learning with us today! We'll see you next time.
---
¹ https://www.youtube.com/watch?v=Qj3j6MzsSlI&t=374s
² https://www.fuse.tv/videos/2014/08/chris-martin-ghost-stories-exclusive-interview
³ https://www.grammy.com/awards/46th-annual-grammy-awards
⁴ https://web.archive.org/web/20040205013948/http://www.mtv.com/news/articles/1484768/20040202/coldplay.jhtml
⁵ Nettl Bruno. Excursions in World Music. 2nd ed. Prentice Hall 1997.
⁶ https://www.rollingstone.com/music/music-lists/the-100-greatest-songs-of-the-century-so-far-666874/the-scientist-coldplay-666809/
⁷ https://www.songfacts.com/facts/coldplay/fix-you
---
Writer
Michael LaDisa graduated from the University of North Texas with a major in Music Theory & Composition. He lives in Chicago where he operates a private teaching studio and performs regularly as a solo pianist. His educational work with students has been featured on WGN-TV Evening News, Fox 32 Good Day,...
More Free Lessons
This contemporary jazz piano arrangement of the traditional holiday classic "The First Noel" sounds so beautiful that it's bound to strike a chord.
In this complete guide on 7th chords, Jonny breaks down the 5 categories of 7th chords on piano that form the foundation for jazz harmony.
Piano montunos are both demanding and exhilarating. In today's lesson, you'll learn essential skills to play Afro-Cuban music with confidence.
Looking for downloads?
Subscribe to a membership plan for full access to this Quick Tip's sheet music and backing tracks!
Join Us
Get instant access to this Quick Tip and other member features with a PWJ membership!
---
Guided Learning Tracks
View guided learning tracks for all music styles and skill levels
Progress Tracking
Complete lessons and courses as you track your learning progress
Downloadable Resources
Download Sheet Music and Backing Tracks
Community Forums
Engage with other PWJ members in our member-only community forums
Become a better piano player today. Join with the 14-Day Free Trial today!