Heart and Spirit 1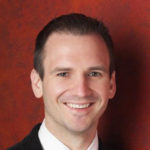 Instructor
---
Learn Heart & Spirit, a tune inspired by Heart & Soul. You'll learn how to develop the lead sheet into 3 essential jazz styles – Swing, Latin, and Broadway Kickline – plus, how to improvise over it.
Course Objectives
Learn Heart and Spirit
Discover Jazz, Stride and Latin Left Hand Approaches
Explore Melodic Embellishments
Add new skills to your Jazz Toolbox
Course Lessons
1
Lead Sheet, Melody & Chords, Adding 3/7
2
Four-on-the-Floor & Walking Bass Approaches
3
Latin & Kickline Style, Improvisation
Related Courses

Learn 3 essential Jazz styles - Jazz Swing, Stride, & Latin - with Heart & Spirit, inspired by Heart & Soul. From the lead sheet, we'll apply 4-On-The-Floor, Walking Bass, re-harmonizations, & more.

Learn one of the most important progressions in jazz, the Turnaround Progression (Rhythm Changes). Explore different chord voicings, bass lines, the outer-inner technique, and how to improvise.

Learn the essential techniques behind Bossa Nova with the song "Girl From Foreign Lands." After learning the bossa groove, you'll discover how to add the melody, harmonies, and bring the song to life.