Get instant access to the videos, sheet music, and backing tracks for this course with a PWJ membership!
Membership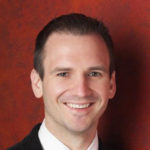 Instructor
---
Learn one of the most important progressions in jazz, the Turnaround Progression (Rhythm Changes). Explore different chord voicings, bass lines, the outer-inner technique, and how to improvise.
Course Objectives
Discover how the 1-6-2-5 progression works
Learn two great walking bass lines and make your own
Understand how to use chord extensions to make your chords sound jazzy
Play 2-hand voicings used to accompany singers or instrumentalists
Learning Focus
Accompanying
Basslines
Chords
Groove
Featured Reviews
View PWJ member reviews of this course!
Brain sponge information
Such an awesome course. The lessons level up your playing to the first steps of the advanced stage. Great job PWJ.
Related Courses

Learn to confidently solo over this essential jazz progression. The 1 6 2 5 progression will help you master important improv concepts such as phrasing, connecting scales, and more.

Discover how the pros master soloing in this course by practicing the underlying principles such as: how to target notes, how to connect scales, and how to create rhythmic alterations & displacements.

Learn Heart & Spirit, a tune inspired by Heart & Soul. You'll learn how to develop the lead sheet into 3 essential jazz styles - Swing, Latin, and Broadway Kickline - plus, how to improvise over it.
Join Us
Get instant access to this Course and other member features with a PWJ membership!
---
Guided Learning Tracks
View guided learning tracks for all music styles and skill levels
Progress Tracking
Complete lessons and courses as you track your learning progress
Downloadable Resources
Download Sheet Music and Backing Tracks
Community Forums
Engage with other PWJ members in our member-only community forums
Become a better piano player today. Join with the 14-Day Free Trial today!