Heart and Spirit 2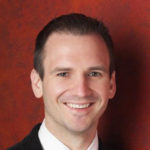 Instructor
---
Learn 3 essential Jazz styles – Jazz Swing, Stride, & Latin – with Heart & Spirit, inspired by Heart & Soul. From the lead sheet, we'll apply 4-On-The-Floor, Walking Bass, re-harmonizations, & more.
Course Objectives
Learn Heart and Spirit
Discover Jazz, Stride and Latin Left Hand Approaches
Explore Melodic Embellishments
Add new skills to your Jazz Toolbox
Related Courses

Learn Heart & Spirit, a tune inspired by Heart & Soul. You'll learn how to develop the lead sheet into 3 essential jazz styles - Swing, Latin, and Broadway Kickline - plus, how to improvise over it.

Learn one of the most important progressions in jazz, the Turnaround Progression (Rhythm Changes). Explore different chord voicings, bass lines, the outer-inner technique, and how to improvise.

Master jazz walking bass lines with 9 different approaches used by the pros.  We'll work through one of the most common jazz progressions using techniques like 5ths, walkups, walkdowns, and tritones.