---
Jazz Walking Bass Lines 2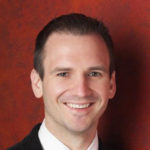 Instructor
---
Master jazz walking bass lines with 9 different approaches used by the pros.  We'll work through one of the most common jazz progressions using techniques like 5ths, walkups, walkdowns, and tritones.
Course Objectives
Learn the chord progression & rootless voicings
Explore Walking 5ths & Tritones
Dive into Walkups & Walkdowns
Combine all approaches & master the swing feel
Related Courses

Learn 9 techniques for walking jazz bass lines, including outlining chords, chromatic connectors, 5ths, walkups, walkdowns, & more.

Learn 12 must-know blues bass lines techniques to rock out on any blues tune. We dive into walking bass, jazzy-blues, 4-on-the-floor, stride blues, jump blues & more.

Explore the Cycle of 5ths Progression in 3 Jazz Styles: Swing, Bossa Nova, & Cocktail Piano. An essential course for comping on tunes like Fly Me to the Moon, Autumn Leaves, & All the Things You Are.