Rockin Blues Bass Lines 2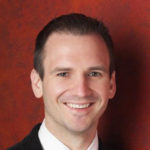 Instructor
---
Learn 12 must-know blues bass lines to rock out with your blues improvisations on just about any blues tune. We dive into walking bass, jazzy-blues, chunky blues, stride blues, & more.
Course Objectives
Learn 6 Blues Shuffle Patterns
Explore Walking Blues, Jazzy-Blues, Chunky Blues, & Stride Blues
Discover How to Mix Various Left Hand Techniques
Related Courses

Learn 12 essential blues accompaniments.  If you want to play shuffles, slow blues with walking bass lines, country blues, stride, or boogie, this is the course for you.

A comprehensive course on the 4-On-The-Floor blues, where you'll 6 essential left hand techniques.  With 2 Easy, 2 Medium, and 2 Advanced grooves, you'll have a variety of accompaniment options.

Discover how to comp with walking bass lines, shells chords, and crunchy rootless voicings.  After this course, you'll be able to confidently accompany other musicians on tunes like Route 66!