---
Rockin Blues Bass Lines 1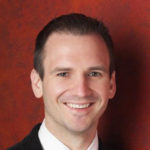 Instructor
---
Learn 12 essential blue piano accompaniment techniques.  You'll learn shuffles, slow blues, walking bass, country blues, stride, 4-on-the-floor, and boogie blues.
Course Objectives
Learn 4 Blues Shuffles for a solid left-hand foundation
Explore 4 Blues Walking Techniques
Master Chunky Blues, Countryesque Blues, Stride Blues, & Blues-Boogie Octaves
Related Courses

Learn 12 must-know blues bass lines techniques to rock out on any blues tune. We dive into walking bass, jazzy-blues, 4-on-the-floor, stride blues, jump blues & more.

Learn a total of 8 essential left hand patterns for playing slow blues. You can immediately apply techniques such as 4-on-the-floor or open stride to inject a fresh approach to your blues jams.

Learn the art of jazz comping on the Jazzy-Blues chord progression, used in tunes like Route 66.  You'll discover how to add colored notes to the chord, use chord shells, and develop blues fills.