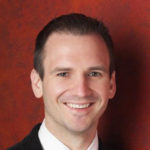 Instructor
---
Learn the art of jazz comping on the Jazzy-Blues chord progression, used in tunes like Route 66.  You'll discover how to add colored notes to the chord, use chord shells, and develop blues fills.
Course Objectives
Learn the melody and chords
Explore Shell Chord Voicings
Discover Jazzy Blues techniques
Apply 2nd & 6th (9th & 13th) to color chords
Use the Blues Scale to create Fills
Related Courses

Discover how to comp with walking bass lines, shells chords, and crunchy rootless voicings.  After this course, you'll be able to confidently accompany other musicians on tunes like Route 66!

Transform how you comp (accompany) over Dominant 7 chords in a jazz or blues tune. We explore how to build chords with extensions, most common positions, groove patterns, & jamming with a band.

Learn 9 techniques for walking jazz bass lines, including outlining chords, chromatic connectors, 5ths, walkups, walkdowns, & more.