---
Jazz Walking Bass Lines 1
Get instant access to the videos, sheet music, and backing tracks for this course with a PWJ membership!
Membership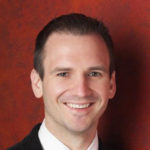 Instructor
---
Learn 9 techniques for walking jazz bass lines, including outlining chords, chromatic connectors, 5ths, walkups, walkdowns, & more.
Course Objectives
Learn the Progression & Guide Tones
Explore Outlinine Chords, Chromatic Connectors
Discover 5ths, Walking, & Combined Approaches
Master Your Swing Feel
Featured Reviews
View PWJ member reviews of this course!
Walking bass
Another great course. Easy to follow. Very clear instruction. The #9 techniques have really helped me to understand how to come up with a walking bass line. I love all the added tips Jonny gives from his amazing knowledge of music styles to players, bands and more. There's a lot more to 'jazz' piano than you think 🎹😁
Great Lesson
It was very easy to understand. Great to learn all basic techniques.
Good introduction
I needed a good introduction to walking bass lines and I feel this course gave me a good start. I am excited to try out the concepts in my fake book!
Very clear instructions. Easy to understand the concepts.
Very upbeat attitude by the instructor. Jonny never makes it hard to understand and always seems to keep the lesson within the students capabilities.
Related Courses

Master jazz walking bass lines with 9 different approaches used by the pros.  We'll work through one of the most common jazz progressions using techniques like 5ths, walkups, walkdowns, and tritones.

Learn 12 essential blue piano accompaniment techniques.  You'll learn shuffles, slow blues, walking bass, country blues, stride, 4-on-the-floor, and boogie blues.

Learn 12 must-know blues bass lines techniques to rock out on any blues tune. We dive into walking bass, jazzy-blues, 4-on-the-floor, stride blues, jump blues & more.
Join Us
Get instant access to this Course and other member features with a PWJ membership!
---
Guided Learning Tracks
View guided learning tracks for all music styles and skill levels
Progress Tracking
Complete lessons and courses as you track your learning progress
Downloadable Resources
Download Sheet Music and Backing Tracks
Community Forums
Engage with other PWJ members in our member-only community forums
Become a better piano player today. Join with the 14-Day Free Trial today!