---
Jazz Walking Bass Lines 1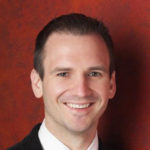 Instructor
---
Learn 9 techniques for walking jazz bass lines, including outlining chords, chromatic connectors, 5ths, walkups, walkdowns, & more.
Course Objectives
Learn the Progression & Guide Tones
Explore Outlinine Chords, Chromatic Connectors
Discover 5ths, Walking, & Combined Approaches
Master Your Swing Feel
Featured Reviews
View PWJ member reviews of this course!
Very clear instructions. Easy to understand the concepts.
Very upbeat attitude by the instructor. Jonny never makes it hard to understand and always seems to keep the lesson within the students capabilities.
Related Courses

Master jazz walking bass lines with 9 different approaches used by the pros.  We'll work through one of the most common jazz progressions using techniques like 5ths, walkups, walkdowns, and tritones.

Learn 12 essential blue piano accompaniment techniques.  You'll learn shuffles, slow blues, walking bass, country blues, stride, 4-on-the-floor, and boogie blues.

Learn 12 must-know blues bass lines techniques to rock out on any blues tune. We dive into walking bass, jazzy-blues, 4-on-the-floor, stride blues, jump blues & more.