---
Two-Hand Coordination Exercises 1
Get instant access to the videos, sheet music, and backing tracks for this course with a PWJ membership!
Membership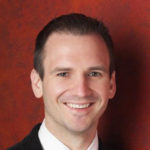 Instructor
---
Master two-hand coordination, rhythm, syncopation, finger control, & speed with 36 exercises exploring the most common progressions and grooves in popular music.
Course Objectives
Master dozens of rhythms, starting with the basics
Learn a fun and popular chord progression
Discover the technique to syncopation and tied rhythms
Use the Count, tap, and play method
Learning Focus
Chords
Exercises
Rhythm
Technique
Featured Reviews
View PWJ member reviews of this course!
Tough but really really worth it in the end
Not gonna lie: some of that was tough. It took me a few days, possibly about 5 hours total to get through that course. I printed off the music and watched the video on my tablet while at the piano. When Jonny would play something I'd pause it and spend as much time as I needed to "master" the part of the lesson and I just repeated that for every part of the lesson.
Great course teaching the fundamentals of hand coordination
All lessons were good but I particularly enjoyed the cross rhythm sections at the later stages of them lesson (eg. Rhythm 4,5 and 6 of lesson 5).
Exciting !
Really fun to do, though, the last lesson was very hard.
Well explained
It's very nice to learn the different type and combination of the pop rythmn
Fun and very interesting!!!
Very helpful for beginners like me
This is a great course for building your rhythm chops.
I felt like I needed to work on hand separation skills. The course started off with some simple rhythm patterns in both hands. Then by the time you're done you're playing triplets in the right hand against quarter notes in the left. I think I'm ready to try the next one now. Thanks!
Interesting & Challenging
A great course for learning two hand coordination. The practices are more like songs than scales.
Well organized
Everything well explained with importante repetitions
Two-Hand Coordination Beginner
Although I labeled myself as intermediate, I'm very happy I decided to start at the beginning. I've identified and filled gaps and been having tons of fun!!
good fun
great way to start mastering two handed play
Two Hand Coordination
So much easier to understand when it is broken down in to steps. Still a lot to practice but it feels doable rather than impossible! I feel like I have wonderful "tricks" up my sleeves.
Challenging, helpful but a big long
Very useful and interesting. I loved it but it was a bit long and hard on the brain.
Challenging for beginner
A quite complete course. Variations are often more difficult to achieve but sometimes easier.
Excellent and challenging
It's a great exercise to improve hand coordination
Related Courses

Master two-hand coordination, rhythm, syncopation, speed, and finger control with 48 exercises exploring the most common chord progressions and rhythms in popular music.

Build speed, strength, endurance, dexterity, & finger control with the Endless Epic Chords Exercise, & learn the progression that can be played endlessly down the piano.

Develop finger control, strength, speed, stamina, and dexterity while playing one of the scariest chord progressions. Plus, learn how to play it "endlessly" down the piano.
Join Us
Get instant access to this Course and other member features with a PWJ membership!
---
Guided Learning Tracks
View guided learning tracks for all music styles and skill levels
Progress Tracking
Complete lessons and courses as you track your learning progress
Downloadable Resources
Download Sheet Music and Backing Tracks
Community Forums
Engage with other PWJ members in our member-only community forums
Become a better piano player today. Join with the 14-Day Free Trial today!