---
Two-Hand Coordination Exercises 2
Get instant access to the videos, sheet music, and backing tracks for this course with a PWJ membership!
Membership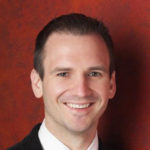 Instructor
---
Master two-hand coordination, rhythm, syncopation, speed, and finger control with 48 exercises exploring the most common chord progressions and rhythms in popular music.
Course Objectives
Master dozens of rhythms, each progressively building
Learn interesting voicings of common chords
Count, tap, and play to greater confidence
Explore lots of syncopation and tied note rhythms
Learning Focus
Chords
Exercises
Rhythm
Technique
Featured Reviews
View PWJ member reviews of this course!
Helpful for New Age
Thanks for this course. I can't wait to apply the rhythms to New Age and other impressionist music.
How to Think Rhythms!
I had to use every type of piano skill I could muster for this rhythm course! I am amazed at how Jonny continues giving valuable advice all the way through. I learned something new in every lesson, AND I played things I've never been able to play before!! So often I thought, "Oh, I can't play that." But I just followed the steps and I got it every time. I had to work, and I feel great about finishing this course!! Thank you, Jonny!
Related Courses

Master two-hand coordination, rhythm, syncopation, finger control, & speed with 36 exercises exploring the most common progressions and grooves in popular music.

Gain finger control, dexterity, speed, agility, and strength with the Endless Epic Chord Exercise, plus learn the 2 chords that can be played endlessly down the piano.

Learn the Darth Vader progression while improving your technique! Improve finger strength, control, speed, and agility while having fun playing "endlessly" down the piano.
Join Us
Get instant access to this Course and other member features with a PWJ membership!
---
Guided Learning Tracks
View guided learning tracks for all music styles and skill levels
Progress Tracking
Complete lessons and courses as you track your learning progress
Downloadable Resources
Download Sheet Music and Backing Tracks
Community Forums
Engage with other PWJ members in our member-only community forums
Become a better piano player today. Join with the 14-Day Free Trial today!