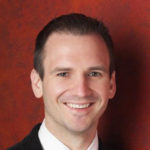 Instructor
---
Develop finger control, strength, speed, stamina, and dexterity while playing one of the scariest chord progressions. Plus, learn how to play it "endlessly" down the piano.
Course Objectives
Learn the minor chord progression used in many films
Explore 2 different patterns and make your own
Understand how to cycle through the progression
Discover chord inversions for all chords
Related Courses

Learn the Darth Vader progression while improving your technique! Improve finger strength, control, speed, and agility while having fun playing "endlessly" down the piano.

Build speed, strength, endurance, dexterity, & finger control with the Endless Epic Chords Exercise, & learn the progression that can be played endlessly down the piano.

Master two-hand coordination, rhythm, syncopation, finger control, & speed with 36 exercises exploring the most common progressions and grooves in popular music.