---
Intro To Singing For Pianists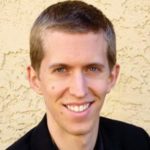 Instructor
---
In this workshop, we'll learn a variety of exercises to train your voice. We'll explore common accompaniment patterns for vocal warm ups, and learn about resonance and breath support. Finally, we will apply what we learn in a performance of the classic folk song, "Shenandoah."
Course Objectives
Practice a variety of breathing/singing exercises
Learn about resonance, breath support, range, etc.
Explore common accompaniment patterns for vocal warm ups
Apply what we learn in a performance of the classic folk song, "Shenandoah"
Learning Focus
Exercises
Practice Tips
Singing
Related Courses

In this course, we cover the top questions our student ask about practicing piano, such as hand coordination, memorization, how to structure your practice time, etc. For each topic, we'll discuss mindset, useful exercises, and simple tips & tricks to help you practice effectively.

Learn the essential skills required for ear training. We'll explore song associations for all ascending and descending intervals, and review fundamental music vocabulary. Then we'll work out simple melodies by ear, and find different ways to harmonize those melodies.

In this workshop, we'll explore ear training with triads. We'll master the sound of major/minor chords, intervals, and how to identify popular chord progressions.