Get instant access to the videos, sheet music, and backing tracks for this course with a PWJ membership!
Membership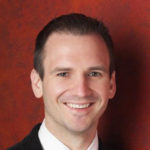 Instructor
Beginner
Intermediate
Advanced
---
In this course, we cover the top questions our student ask about practicing piano – topics like hand coordination, memorization, how to structure your practice routine, etc. For each topic, we'll discuss mindset, useful exercises, and simple tips & tricks to help you practice effectively.
We'll be adding new lessons to this course each month, so stay tuned!
Course Objectives
The objective of this course is to learn and improve your skills!
Featured Reviews
View PWJ member reviews of this course!
Take this course sooner rather than later
This course is an extremely helpful guide to how to get the most out of your practice - how to organise the practice, how to do it, and how to reflect on it. I would recommend this course especially if you are new to the piano, or to jazz piano, or if you are feeling a bit overawed by the apparent immensity of choices about how to proceed; this course acts as a helpful guide.
very informative and effectiive
Each instructor gave a different point of view. This gave a different understanding of the subject.
Being a self taught musician starting at age 62 and now being 71, this course outline for me theth' gs I need to focus on. I saw myself in many of the examples and shall make steps to improve upon my practice habits. Thank you
In joyed the fact that different instructors gave input. The focus on practicing hands separate.y and finding pieces suitable to my level. I shall do better at finishing pieces that are at my level. I am so encouraged . I was encouraged to use a recording device and a metronome. I love the reference to Quality is more important than quantity..
Inspiring Variety
Input from each teacher gave so many simple and clear ways to learn. Can't wait to try them!
Very useful!
I have been playing piano for a long time without ever really mastering the fundamentals. I thought this course may be a little too basic for me, but I am pleased to have been proved wrong. I find the most useful suggestions for improving my piano skills are those that take an approach that would never occur to me, and this course has many such offerings. It was time well spent!
So Important
So many great tips and pointers about practising. Such good advice about where to put your effort and how to manage it.
Course Lessons
1
Learn the essential tools for effective practice.
2
Learn the essential tools to improve at memorizing music.
3
Learn the essential tools for hand coordination.
Related Courses

Learn the essential skills required for ear training. We'll explore song associations for all ascending and descending intervals, and review fundamental music vocabulary. Then we'll work out simple melodies by ear, and find different ways to harmonize those melodies.

Learn everything you need to know about the piano pedals. We'll cover pedaling techniques, exercises, and how to use the pedal on a variety of styles.

In this workshop, we'll analyze the chord progression for Autumn Leaves. Starting with the lead sheet, we'll memorize the melody/chords, analyze the chord functions and chord qualities, learn how to add color with the 2-5-1 trick, and more.
Join Us
Get instant access to this Course and other member features with a PWJ membership!
---
Guided Learning Tracks
View guided learning tracks for all music styles and skill levels
Progress Tracking
Complete lessons and courses as you track your learning progress
Downloadable Resources
Download Sheet Music and Backing Tracks
Community Forums
Engage with other PWJ members in our member-only community forums
Become a better piano player today. Join with the 14-Day Free Trial today!