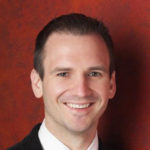 Instructor
Beginner
Intermediate
Advanced
---
In this course, we cover the top questions our student ask about practicing piano – topics like hand coordination, memorization, how to structure your practice routine, etc. For each topic, we'll discuss mindset, useful exercises, and simple tips & tricks to help you practice effectively.
We'll be adding new lessons to this course each month, so stay tuned!
Course Objectives
The objective of this course is to learn and improve your skills!
Course Lessons
1
Learn the essential tools for effective practice.
2
Learn the essential tools to improve at memorizing music.
3
Learn the essential tools for hand coordination.
Related Courses

This workshop dives into the essential skills required for ear training. We'll explore song associations for all ascending and descending intervals, and review fundamental music vocabulary. Then we'll work out simple melodies by ear, and find different ways to harmonize those melodies.

Learn everything you need to know about the piano pedals. We'll cover pedaling techniques, exercises, and how to use the pedal on a variety of styles.

In this workshop, we'll analyze the chord progression for Autumn Leaves. Starting with the lead sheet, we'll memorize the melody/chords, analyze the chord functions and chord qualities, learn how to add color with the 2-5-1 trick, and more.