Get instant access to the videos, sheet music, and backing tracks for this course with a PWJ membership!
Membership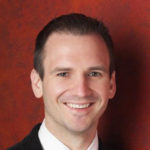 Instructor
Beginner
Intermediate
Advanced
---
In this course, you will learn everything you need to know about the piano pedals! We'll start by discussing the 3 piano pedals, common pedaling notation, and 4 essential pedaling techniques. We will practice 20 exercises for pedaling over a variety of rhythms and grooves. Finally, we will learn how to use the pedal on 22 different piano styles.
Course Objectives
Learn about the 3 piano pedals and common pedaling notation
Master 4 essential pedaling techniques
Practice 20 exercises for pedaling over a variety of rhythms and grooves
Discover how to use the pedal on 22 different piano styles
Learning Focus
Exercises
Groove
Reading
Rhythm
Featured Reviews
View PWJ member reviews of this course!
This was something different and enjoyable for me
I found this to be quite interesting in that I was exposed to many different types of music much of which I know nothing about and don't listen to. Musical phrasing came up a number of times during the course in the context of pedal technique - I don't usually think about this too much and it surprised me that it was such a frequent point that Jonny made. Coming from a classical background I felt phrasing is important, but i didn't expect that to be the case with other genres (can't say why). Going forward I will keep that in mind on new material. Thank you Jonny for bringing this important subject to my attention.
Excellent course!
Finally a course that thoroughly discusses the pedal techniques of the piano for different musical styles. What I like about the course is that it not only discusses pedal techniques, but also explains the chords and musical style. And in a fun and clear way as we are used to from Jonny.
Well done!
One of the best courses I've taken in my learning track. First time I've truly understood how to use the pedal among several styles of music. Adding the pedal made me realize there was yet another dimension to rhythm i did not consider. Thank you!
Provides a useful framework for using the pedal
When I was a kid, I used the pedal way, way too much, to cover up a lack of keyboard facility. When I came back to the piano, I stopped using the pedal altogether, to keep myself "honest". This course shows me how to bring the pedal back in in a way that is tasteful and useful.
Related Courses

Complete Beginners, welcome to your first piano course, the Introduction to the Keyboard. You'll learn note names, proper technique, stretches, exercises, note/chord reading, improv, & more.
Join Us
Get instant access to this Course and other member features with a PWJ membership!
---
Guided Learning Tracks
View guided learning tracks for all music styles and skill levels
Progress Tracking
Complete lessons and courses as you track your learning progress
Downloadable Resources
Download Sheet Music and Backing Tracks
Community Forums
Engage with other PWJ members in our member-only community forums
Become a better piano player today. Join with the 14-Day Free Trial today!