---
Introduction to the Keyboard
Get instant access to the videos, sheet music, and backing tracks for this course with a PWJ membership!
Membership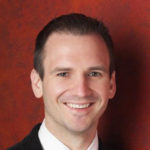 Instructor
---
Complete Beginners, welcome to your first piano course, the Introduction to the Keyboard. You'll learn note names, proper technique, stretches, exercises, note/chord reading, improv, & more.
Course Objectives
Learn All the Essentials You Need to Get Started at the Piano
Explore the Note Names, Pedals, & Technique
Learn 10 Valuable Exercises, 5 Songs, & Grooves
Discover How to Practice Effectively
Featured Reviews
View PWJ member reviews of this course!
Nice pace and positivity
Jonny keeps it positive and encouraging. I also like his emphasis on creating my own groove.
Methodical and well thought out.
The only comment I have is that maybe the hands coordination course should be taught before some of these other lessons where hands coordination is needed.
Well structured introduction
The lessons are easy to follow to get some fundamentals at the piano.
Amazing!
The teaching is always positive with a you-can-do-this attitude. I appreciate the reminders to be aware of my technique and have achieved more in two weeks with PWJ than I have with my 12 weeks of in-person lessons. I used to be terrified of the metronome but no longer. I've recommended PWJ to friends and family. Love the backing tracks - Thanks so much!
Enjoyed it very much
Really good and very enthusiastic :)
Molto bello, organizzato benissimo
Ho apprezzato molto questo metodo didattico. Motivante e professionale. Complimenti.
Enjoyable
Teaching style is encouraging.
A creative way to teach
Even though its a beginner course, it's nice to introduce the different styles
Challenging and refreching
I'm a very slow piano student with stiff fingers on my left hand (70 years old), but I really enjoy this courses , it's a kind of relaxing way to study but I'm making some progress. The teachers are very stimulating, I like their way of making things clear.
Challenging
My first online course was impressive
fun
very nice
Perfect starting point
Amazing, how Jonny explains the basics, Top Job!
Fun and Challenging
I enjoyed understanding how important it is to stretch be fore practicing. I really enjoyed all the exercises and knowing that I can learn how to play any song in any style. I hope yo include Ode to Joy in my 2023 Christmas Cantata.
I'm glad I started at the very beginning.
I originally ticked much higher because I thought I knew a fair bit. However, I'm very glad I got curious about the very beginner lessons because even at this beginner teaching level that Jonny offers, I found so many little Gems of inspiration. I was able to put together a voicing of Elton John's Goodbye Norma Jean using just the voicing technique of Jonny's introduction beginner lesson. Honestly, if you have been studying music/composing/ piano etc, for sometime or longer, then ( speaking for myself), you might be short changing yourself if you don't check out EVERYTHING that PianoWithJonny has to offer. I found myself working and inspired, a refresher course if you will. Jonny makes learning so easy, you feel it's so achievable and that's a very satisfying place to be within yourself. I can't wait to discover the musical gold that will be found on this fantasic musical journey. If only I had of started PianoWithJonny 10 years ago or even a couple of years ago, but every journey they say starts with one step and I'm just happy that , that step for me is NOW.
Fantastic!
Discovering and rediscovering all the little gems.
Just starting out
I liked the systematic approach
Kit is challenging but I'm determined to preserve. Thanks Jonny!!!
I like that I can go at my pace. I enjoy the style of teaching and the encouragement that you get from the teachers. And a plus that I can do it from my home.
Great course for me
The course topics and overall structure make it easy to follow lessons in a "one shot" mode or in "paced" mode to fit my technique and understanding.
Beginners course, all the stuff to know.
I originally wanted to start intermediate as I can play some piano but self taught. I quickly realised that there are a lot of gaps in my fundamental knowledge. So, with the help of Jonny's generous and genius teaching, I thought I'd take advantage and go back to basics.
Fun and simple to follow!
Besides being fun, this course was easy to follow, had great explanations and made me feel good about what I could play. I especially liked using the stock chords.
Good course
Good course.
Fun
Teaching good skill sets
Course Lessons
very good lessons, I do it with pleasure, Jonny you are a teacher from God🙏
Very informative
Loved the course structure.
Super fun and so so essential
Back to essential building blocks. Can really feel the improvement already
Great learning
This was really fun. I'm kind of at the advanced beginner level, but it was super useful to go through all the intro stuff. I really enjoyed the exercises. Although relatively simple, they helped me increase my speed and accuracy, so I will keep practicing them!
Intro to keyboard
Excellent!
A fun way to start
I loved the way the chords and the melody were working together so early in the course. Also loved the way we started to improvise from the start.
The fundamentals done right
I love Jonny. He is the best presenter of info, and his love for piano seems to be only be rivaled for his enthusiasm for teaching. I am only two parts in, and right out of the gate, you are learning how to break up chords into both hands, setting you up to left hand independence in future lessons.
Calm and clever
Very attentive teacher
Definitely complete even for experienced piano players
The exercises and songs are fantastic and would benefit any level of piano learner. The exercises before each song really program the fingers and mind as preparation. The backing tracks are essential for practice and teamed with a program like forScore you can alter sped and volume of track for each song/exercise - excellent!
I particularly enjoy the backing tracks!
I enjoy seeing the score as the lesson progresses.
Love the lessons esp the groove sessions.
I have been looking for lessons which allow me to learn from scratch on how to switch from classical to contemporary style of piano playing. This is exactly what I want to have.
Very Nice
Nice exercices
Loved it
I really like the part with the stock chords and how to follow a lead sheet in different styles. It would be helpful if the backing track could be a little louder and had a pause and play button.
Level
Lower level than I anticipated, but stuck with it to make sure I wasn't missing anything.
Great start!!
Exciting first lessons, very encouraging!!
Basics
It's good reviewing the basics and we get to play songs as we learn which makes it fun.
Lots of alternatives
I'm an intermediate piano player but went through this to fill in the gaps. I really liked how Jonny got into styles and improv right away. Very thorough.
Great review of the basics!
I am a lapsed piano player who stopped taking lessons at 10 (I'm 55!). I have played on and off for years, mostly backing chords for rock and pop songs for sing-a-longs with family and friends. It was so nice to go back to square one and force myself to play with correct technique. Thanks! I'm now focused on practicing with intention!
Orienting the system
Very basic but organized intro
The best program I have ever purchased. I look forward to becoming a great piano player.
Teacher is very very good at what he does. Makes learning easy and enjoyable.
Easy, actionable and practical. Love it!
The way the concepts are explained makes it easy to learn and practice them right away.
Just what I was looking for
Just what I was looking for
Perfect introduction to the piano!
Jonny is an amazing teacher! Thank you!
Excellent Introduction
This is a superb primer on the basics of beginner level piano. It is much better than any lessons I had as a child with teachers who were much more pedantic in their approach to imparting knowledge. In this course, you will learn more as Jonny walks you through the very approachable material than you could ever get from a teacher who has to worry about dealing with dozens of other students, all at different levels and all who have different needs. The improvisation lessons in this course make it fun and exciting. Definitely begin here if you're new to piano.
Absolutely Phenomenal!
This course introduced me to the fundamentals of playing the piano. Lessons are carefully curated and easy to follow. The practice exercises and the different song styles were fun to work on. Jonny is a prolific teacher!
Challenging indeed, even for someone like me who has owned pianos and synthesizers for 20+ years
This course was challenging to complete because it not only exposed the weakness in my technical abilities but also provided the remedy to correct these deficiencies allowing me to focus on making the necessary corrections.
SIMPLE, Easy and Refreshing
I enjoyed that Jonny walks you through the steps but doesn't drag on about it. He adds little hints and ideas on what you can do to simplify or challenge it.
Related Courses

Learn the most important fundamentals for the Key of C Major with the scale, diatonic chords, common chord progressions, and inversions. Then put it all together with Jonny's Canon.

Learn the most important fundamentals for the Key of G Major with the scale, diatonic chords, and common chord progressions. Then put it all together with an original tune, "Jonny's Lullaby."

Learn the most important fundamentals for the Key of F Major with the scale, diatonic chords, and common chord progressions. Then put it all together with a groovy Latin tune "Jonny's Bamba."
Join Us
Get instant access to this Course and other member features with a PWJ membership!
---
Guided Learning Tracks
View guided learning tracks for all music styles and skill levels
Progress Tracking
Complete lessons and courses as you track your learning progress
Downloadable Resources
Download Sheet Music and Backing Tracks
Community Forums
Engage with other PWJ members in our member-only community forums
Become a better piano player today. Join with the 14-Day Free Trial today!