---
O Holy Night – Contemporary Piano 1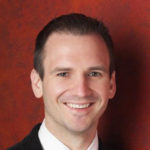 Instructor
---
In this workshop, Jonny will walk you step-by-step on how to play O Holy Night in a beautiful contemporary piano style.
We'll start with memorizing the lead sheet melody & chords. We'll stylize the chords with 4 left hand accompaniment techniques including arpeggios & stride. Once we master the left hand, we'll harmonize the right hand using 3 essential techniques: outer harmony, outer-inner rocking, & rolling.
To complete the arrangement, we'll learn a stock intro & outro, and combine all the techniques we learned for a gorgeous Christmas classic!
Course Objectives
Memorize the lead sheet melody & chords
Stylize chords with 4 left hand accompaniment patterns
Discover 3 essential right hand harmonization techniques
Learn a contemporary stock intro & outro
Related Courses

Learn an advanced contemporary arrangement of O Holy Night. Starting with the lead sheet, we'll learn the melody & chords, how to stylize the left hand, how to harmonize the right hand, and other advanced contemporary techniques.

Learn a fun swing arrangement of O Christmas Tree.  Discover how to transform the lead sheet with swing techniques like shells, slides, fills, & tremolos, plus learn to improvise over it.

A beautiful Latin Bossa Nova accompaniment for Silent Night. Using chord shells and a root-fifth bass approach, this rendition will have all your friends singing along during the holidays!