---
Bach Prelude in C Harmonic Analysis
Get instant access to the videos, sheet music, and backing tracks for this course with a PWJ membership!
Membership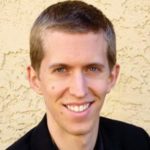 Instructor
Beginner
Intermediate
Advanced
---
In this workshop, we are deconstructing the classic Prelude #1 in C Major by J.S. Bach.
Going phrase by phrase, we will analyze each of the chords and their harmonic functions to understand what we are playing. We will discover the use of beautiful musical devices such as "sequencing" and "pedal point," which are as applicable to to music today as they were four hundred years ago! We will also create our own musical patterns using these techniques.
To finish, we will transpose the melody to various keys to understand the chords on a deeper level.
Course Objectives
Learn the notes of Prelude in C
Analyze the chords and their harmonic functions
Discover the use of beautiful musical devices such as sequencing and pedal point
Compose creative patterns using these techniques
Transpose the melody to understand the chords on a deeper level
Learning Focus
Analysis
Composition
Reading
Songs
Featured Reviews
View PWJ member reviews of this course!
Bach Prelude
Wonderful and enlightening! Never thought about this kind of analysis although the piece is not new to me! So motivated to learn still more about the 7th chords and higher ;-))
Harmonic Analysis Made Approachable
Yannick's course is filled with great passion and understanding of the music. He breaks down the chord construction, their function & relationships in a way that's easy to follow and understand. Bach has given us many musical ideas to consider; Yannick gives us a way for analyzing any piece of music.. The course has inspired me to keep revisiting The Prelude in C course to really internalize all it has to offer.
Related Courses

Make sense of jazz standards by analyzing the chord progression for All the Ways You Love, inspired by All the Things You Are.  You'll discover that jazz chords progressions follow predictable patterns.

Learn how jazz pianists construct a solo in this note-for-note analysis workshop. Using the major turnaround, you'll understand how to elegantly combine rhythmic and melodic ideas.

Learn how to quickly & easily transpose a lead sheet. Using the Number Chart method, we'll analyze a melody and chords, "convert" them to numbers, and apply the numbers to a new key.
Join Us
Get instant access to this Course and other member features with a PWJ membership!
---
Guided Learning Tracks
View guided learning tracks for all music styles and skill levels
Progress Tracking
Complete lessons and courses as you track your learning progress
Downloadable Resources
Download Sheet Music and Backing Tracks
Community Forums
Engage with other PWJ members in our member-only community forums
Become a better piano player today. Join with the 14-Day Free Trial today!