Blues Piano – Track 1
Follow this Learning Track to get started with the Blues style.
Blues Foundations
Learn the blues form, chords, scale, and a the basics of improv to get started on your blues path.
/
1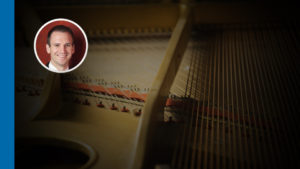 The most comprehensive course on Blues improvisation! Learn essential techniques for generating blues lines, including 8ths, triplets, lower/upper positions, slides, harmonies, patterns, & more.
Incomplete
Medium Blues
Learn blues shuffles and explore the sound of medium tempo blues piano.
/
1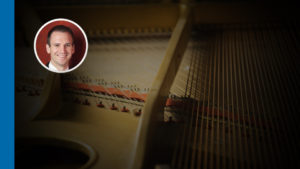 Take the St Louis Blues Challenge, where we'll develop the lead sheet into a blues shuffle arrangement. Learn techniques like shuffle grooves, melodic embellishments, slides, & chord pops.
Incomplete
2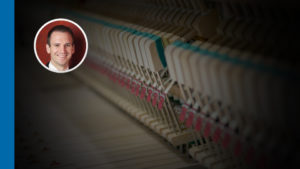 A deep dive on the 4-On-The-Floor Blues, with 6 essential 4-On-The-Floor patterns.  An essential course if you want to have a variety of left hand blues accompaniments.
Incomplete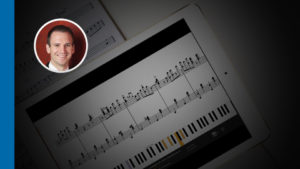 Discover how to spice up your blues playing with this super hip blues tune. You'll learn tricks such as turns, tremolos, the walk-up progression, and crunchy altered voicings. Join the Blues Fellas.
Incomplete
Blues Improvisation
Build your blues improvisation skills with a combination of soloing tools and riffs.
/
1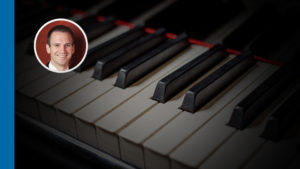 The most comprehensive course on Blues licks and riffs! You'll learn 60 essential riffs, including single-note riffs, double-note riffs, ostinatos, runs, & how to combine riffs.
Incomplete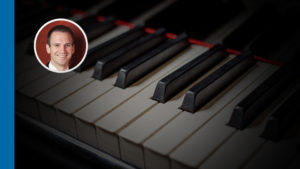 Learn how to improvise blues piano in the key of G, including 8ths, triplets, lower/upper position lines, slides, harmonized lines, licks, riffs, and runs.
Incomplete
2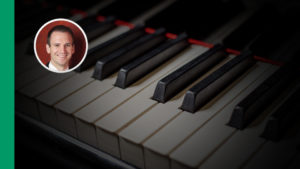 Learn the most important piano scale for improvising over any musical style - the Major Blues Scale. We'll cover essential exercises to master finger control, dexterity and speed, and we'll explore several techniques for improvising with this scale over various styles.
Incomplete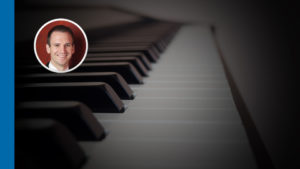 Learn 2 essential blues scales for blues piano improv: Major Blues Scale and Minor Blues Scale. Learn an exercise and how to improvise a blues solo.
Incomplete
Stride Blues
Learn the characteristic left hand bounce that creates a Burlesque & Broadway Kickline sound.
/
1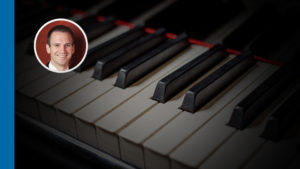 Learn Cruella De Vil in Vaudeville era style piano (Burlesque Blues). From the lead sheet, we apply the Burlesque-blues left hand, right hand harmonies, slides, fills, & discuss soloing techniques.
Incomplete
2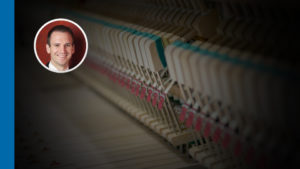 Learn the fundamentals of the Broadway Kickline style with Twinkle Twinkle Little Star like you've never heard it. Explore how to bluesify the lead sheet with slides, chord punches, & more.
Incomplete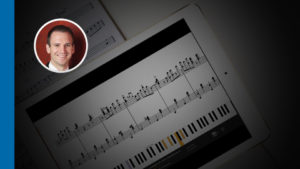 Play a classic Blues & Boogie-inspired original song. Become familiar with the left hand groove, bluesy melody, authentic jazz chords, and a fun solo section.
Incomplete
Slow Blues
Explore the stylization of slow blues to create a sultry New Orleans sound.
/
1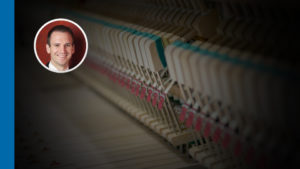 Learn a total of 8 essential left hand patterns for playing slow blues. You can immediately apply techniques such as 4-on-the-floor or open stride to inject a fresh approach to your blues jams.
Incomplete
Jazzy Blues
Add new chords and extended harmonies to get a more jazzy sound in your blues playing.
/
1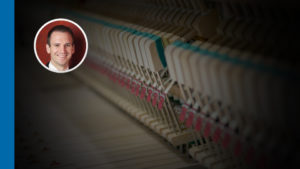 Learn the art of jazz comping on the Jazzy-Blues chord progression, used in tunes like Route 66.  You'll discover how to add colored notes to the chord, use chord shells, and develop blues fills.
Incomplete
2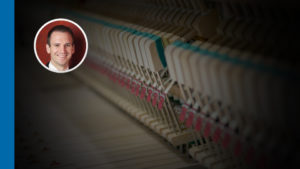 Transform how you comp (accompany) over Dominant 7 chords in a jazz or blues tune. We explore how to build chords with extensions, most common positions, groove patterns, & jamming with a band.
Incomplete
3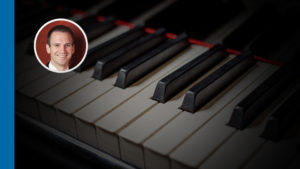 Learn 12 essential blue piano accompaniment techniques.  You'll learn shuffles, slow blues, walking bass, country blues, stride, 4-on-the-floor, and boogie blues.
Incomplete
4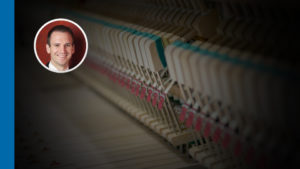 Learn the classic George Gershwin tune "Summertime" in the slow jazzy blues style. Using the lead sheet, we'll stylize the left hand chords, embellish the right hand melody, compose an intro/outro, and complete the arrangement with a tasty solo!
Incomplete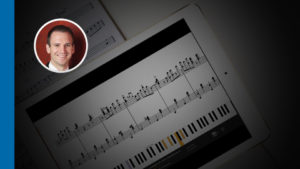 Learn a jazzy blues tune with chromatic passing dominant chords and a turnaround ending. This song demonstrates the variety of colors you can create with blues chords and rhythms.
Incomplete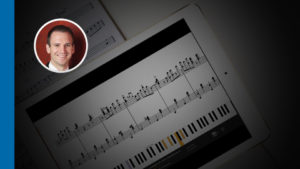 Play a feel-good blues tune with essential techniques such as turns and third enclosures. You'll also learn to add more color to the blues with secondary dominants and suspended chords.
Incomplete
Start This Track
Start this learning track today with a Piano With Jonny membership!
Membership
Level 2
Blues
6 sections
Learning Focus
Learn the Blues form, chords, and scale to get started
Discover the essential building blocks that make blues soloing easy
Explore a variety of blues sub-genres
Full Description
With this structured Blues Learning Track, you'll be guided step-by-step to your goal of becoming a confident blues pianist. After learning the foundations, we'll dive into a variety of blues styles.
Related Learning Tracks