---
Slow Jazz and Blues Piano Improv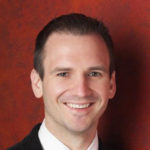 Instructor
---
Music Style
Blues
Jazz Ballads
Jazz Swing
Free Lessons
Get free weekly lessons, practice tips, and downloadable resources to your inbox!
There are no students with zero piano talent, but there are many students living in self-defeat because they believe they have zero piano talent! Did you know that blues is one of the most accessible styles for anyone to learn on piano? That's because the blues requires pianists to learn relatively few chords at a time. And you can improv over a slow blues groove with just one scale! Hang out here for today's Slow Jazz and Blues Piano Improv Quick Tip and you'll learn the following:
2 Essential Jazz Chords
1 Versatile Groove
4 Improv Tools
If you are a beginner pianist, you'll find this Quick Tip to be a great jumpstart to playing some enjoyable jazz and blues piano, with improvisation—even if you don't read notation yet! Intermediate and advanced piano students will find immediate application as well with super cool pro tips like combined grips and harmonized slides—all in about a half-an-hour or less.
Let's dive in!
Step 1: 2 Essential Jazz Chords
Today's lesson is based on just two jazz and blues piano chords—they are Am7 and D13:
You'll be playing these voicings in the left hand in the middle register of the piano so that middle C is within the voicing.  Did you notice that the root of each chord is missing from the chord voicing? That's because you will be playing along with a slow blues backing track while soloing with the right hand. These chord voicings are called rootless voicings and they sound great. The root is not needed in the voicing when you are playing with a bass player, as in our backing track. However, when practicing these voicings alone, it is helpful to hear the full harmonic context by crossing the right hand over the left to play the root, like this:
Did you notice that these voicings have 3 common tones? A common tone is a note that is retained from one chord to the next. In this example, the B, C, and E are all common tones. This is very characteristic of jazz piano voicings in general, and rootless voicings in particular. Not only do they sound great, they are easy to play because of the minimal shifting that is required. You'll also want to become familiar with the notation for these chords. Let's take a look.
You are sounding great! If you want to learn more super cool rootless voicings, we have several smarts sheets on this topic, including 251 Rootless Voicings–Chords Both Hands.
Next, we'll create a groove with these chords!
Step 2: 4-On-The-Floor
In this step, we are going to use a common groove found in jazz and blues piano called "4-On-The-Floor." To create this groove, we simply play quarter notes in the left hand. For this example, we'll play each chord twice.
Great job! Be sure to play this groove with solid time and not too heavy. We've provided a backing track for this lesson for you to play along with to master this feel and even practice soloing. You can download the backing track and lesson sheet from the bottom of this page after logging in with your membership. You can also transpose this lesson into any key with a single click using our Smart Sheet Music.
Now that you know what to do with your left hand, let's take a look at the right hand.
Step 3: Improv Tools
In this section, Jonny is going to show you 4 improv tools for jazz and blues piano that sound amazing. We will be using the A Minor Blues scale throughout this section.
What is the Minor Blues Scale?
The Minor Blues Scale is constructed by modifying a major scale as follows: 1-♭3 -4-♯4-5-♭7.  Jazz and blues musicians frequently draw from this scale when improving. This scale is also commonly called The Blues Scale.
To construct an A Minor Blues Scale, you first need to know that A Major contains 3 ♯s—F♯, C♯, G♯. (If you need help learning your key signatures, check out our Beginner Piano Foundations–Part 2.)
Next, use the Minor Blues Scale formula to modify the A Major Scale as follows: 1-♭3 -4-♯4-5-♭7. Here's the result:
The A is repeated at the end because we are going to play this scale in two hand positions (aka "grips) and the high A will be used in the upper position.
A Minor Blues–Lower Position
The lower position uses the first four notes of the scale—A, C, D, D♯.  You will also see the D♯ notated as an E♭—these are called enharmonic equivalents, which simply means they are different ways to refer to the "same sound." In general, you can expect to see the D♯ when resolving upward and the E♭ when resolving downward. If fact, when playing jazz and blues piano, one of the ways to create a classic sound is to slide off the E♭to either the E or the D on either side. The A Minor Blues lower position is notated below with both slide options:
Slide 1 above is considered a down slide because it resolves downward. You will use the 3rd finger on both notes and literally slide your finger off the E♭ to the D in one motion. Slide 2 is an up slide beginning on D and resolving up to E♭. You will need to use separate fingers for this slide because you cannot slide from a white key to a black key.
Now you're ready to start improvising using A Minor Blues in lower position with 4-On-The-Floor. Here is an example line from the lesson sheet:
That wasn't too hard, was it? You sound amazing! Ready to learn the upper position?
A Minor Blues–Upper Position
The A Minor Blues upper position uses the last four notes of the scale, beginning on the D♯. You can play an up slide in this hand position also using the 2nd finger to slide off the D♯ to the E.
The following upper position example line combines 8th notes, slides and triplets to improvise a melody:
Now it's your turn! You can create your own lower position and upper position lines. Experiment playing with the backing track and starting on different notes in each hand position. For a deep dive on creating authentic blues lines, checkout our popular 10-Lesson Blues Challenge 1 (Level 2) and 10-Lesson Blues Challenge 2 (Level 3) courses.
Next, for our intermediate and advanced students, let's practice navigating between lower position and upper position ideas.
Combine Grips
Once you feel comfortable improvising in each position, you can expand your possibilities by creating lines that combine grips using notes from both positions. Here's an example from the lesson sheet:
This example pivots from upper position to lower position on the E♭down slide on beat 3 in measure 12. Measure 13 remains in lower position, but when this idea is repeated it navigates back to upper position on beat 1 of measure 12 with the up slide on D♯ . This is just one example of how you might combine grips—there are lots of possibilities.
Let's check out one final improv tool.
Harmonized Slides
Our last improv tool for this Quick Tip is harmonized slides. If you have heard this technique before, then you already know that we saved the best for last! Harmonized slides give your playing a truly professional edge that is unmistakably authentic in both jazz and blues piano styles.
There are two harmonized slides to choose from in the A Minor Blues Scale upper position:
This final example uses harmonized slides to create a high-energy line that helps to build a solo to its climax. (The other scale tones are harmonized as well to maintain the high-energy effect).
Doesn't that sound amazing! And your listeners would never know you're using just two chords and one scale. All they would think is…
"Wow, that's one talented jazz pianist!"
That's okay—it's our secret! But they'd be right too!
If enjoyed this Quick Tip, then you'll love the following courses:
Thanks for learning with us today. We'll see you next time!
Blog written by Michael LaDisa / Quick Tip by Jonny May
More Free Lessons
Discover essential skills for a crafting a solo jazz piano arrangement of Jimmy Van Heusen's popular standard "It Could Happen to You."
Learn how to play soulful R&B piano chords and improvise, even as a beginner. This lesson makes pro piano concepts accessible to all levels.
Learn how to easily create beautiful contemporary folk music on the piano using patterns and characteristics of popular folk artists!
Looking for downloads?
Subscribe to a membership plan for full access to this Quick Tip's sheet music and backing tracks!
Join Us
The Piano With Jonny Membership
---
Guided Learning Tracks
View guided learning tracks for all music styles and skill levels
Progress Tracking
Complete lessons and courses as you track your learning progress
Downloadable Resources
Download Sheet Music and Backing Tracks
Community Forums
Engage with other PWJ members in our member-only community forums
Become a better piano player today. Join with the 14-day free trial today!