---
The 10-Lesson Blues Challenge 1
Get instant access to the videos, sheet music, and backing tracks for this course with a PWJ membership!
Membership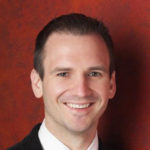 Instructor
---
The most comprehensive course on Blues improvisation! Learn essential techniques for generating blues lines, including 8ths, triplets, lower/upper positions, slides, harmonies, patterns, & more.
Course Objectives
Learn the Blues form, Chords, Scales and shuffle
Explore how to create Blues Solos with Slides
Learn to play in Multiple Octaves with Harmonized Lines
Learn 8 Awesome Licks, 8 Fancy Runs
Learning Focus
Exercises
Groove
Improvisation
Featured Reviews
View PWJ member reviews of this course!
Very solid , super introduction to the blues piano
I appreciate very much your empathy and encouraging. You are a great teacher. Thank you!
Excellent course!
Amazing content, great explanation. Thank you very much Professor Jonny May. I can't wait to study this course. Thank you very much.
Easily Understandable
Excellent introduction to basic blues techniques. I could clearly track my progress as I went through the course.
Brilliant
50+ woman can look and sound cool! Who'd have thunk it! Truly inspiring Jonny, love it.
Amazing and fun
Very easy to grasp
10 lesson blues challenge
So much content in here and the playing permutations are endless. I'm playing like a beginner but I'm just gonna keep on to my heart's content.
Great licks!
Learning really fun and nice sounding licks to play over the 12 pattern…just great!
Bite Size Learning Pays OFF!!!
For years I have struggled to play the Blues. I know the Blues Scales but just couldn't put it together. This program breaks things down into manageable pieces that you can build upon. My Blues playing is slowly coming together. Using the backing track takes things to another level. Great program.
Fun and suprising
Excellent course. Very methodical approach. Jonny May has found a very clever way how to guide a student into a difficult world of improvisation. Hats off to him!
my first course
this was my first course and I learned a lot - still need to practice all of it, but it starts to make fun playing around...
Great start for improvising
Freedom from following music all the time as per my classical training.
Great lesson
Better than I expected!
Fun and easily do-able.
I really enjoyed the challenge.
I learned so much and this changed my playing
The things I learned about blues playing on this course have stayed with me and are now part of my playing. I don't even practice that much (I should practice a lot more than I do). It was easy to follow, and I feel ready to progress to the next level of blues playing.
Related Courses

The most comprehensive course on Blues soloing. Learn essential techniques for generating awesome blues lines, including harmonized 8ths & triplets, slides, turns, rolls, runs, smash licks, and more.

The most comprehensive course on Blues licks and riffs! You'll learn 60 essential riffs, including single-note riffs, double-note riffs, ostinatos, runs, & how to combine riffs.

Learn 12 essential blue piano accompaniment techniques.  You'll learn shuffles, slow blues, walking bass, country blues, stride, 4-on-the-floor, and boogie blues.
Join Us
Get instant access to this Course and other member features with a PWJ membership!
---
Guided Learning Tracks
View guided learning tracks for all music styles and skill levels
Progress Tracking
Complete lessons and courses as you track your learning progress
Downloadable Resources
Download Sheet Music and Backing Tracks
Community Forums
Engage with other PWJ members in our member-only community forums
Become a better piano player today. Join with the 14-Day Free Trial today!