Cruella De Vil 2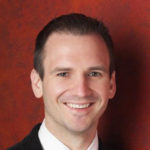 Instructor
Member options
Master Vaudeville era-style piano with this Burlesque Blues version of Cruella De Vil. From the lead sheet, apply Burlesque Blues left hand, right hand harmonies, fills, slides, & learn essential soloing techniques.
Course Objectives
Learn "Cruella De Vil" as a Burlesque Blues
Explore the melody, root position chords
Master left hand stride patters
Learn how to create a Slow Jam intro
Course Lessons
0 / 6 lessons completed (0%)
Related Courses

Learn Cruella De Vil in Vaudeville era style piano (Burlesque Blues). From the lead sheet, we apply the Burlesque-blues left hand, right hand harmonies, slides, fills, & discuss soloing techniques.

Learn the tools behind the Bluesy Broadway Kickline Style with this exciting arrangement. Discover how to combine techniques such as sliding, tremolos, blues rolls, and punched notes.

Master Vaudeville-style piano with the Burlesque Blues. Learn essential techniques like 5-Note Blocked Chords, the Burlesque Blues left hand, Fills, bass walkups, & improvisation techniques.