Get instant access to the videos, sheet music, and backing tracks for this course with a PWJ membership!
Membership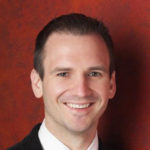 Instructor
---
Master Vaudeville era-style piano with this Burlesque Blues version of Cruella De Vil. From the lead sheet, apply Burlesque Blues left hand, right hand harmonies, fills, slides, & learn essential soloing techniques.
Course Objectives
Learn "Cruella De Vil" as a Burlesque Blues
Explore the melody, root position chords
Master left hand stride patters
Learn how to create a Slow Jam intro
Featured Reviews
View PWJ member reviews of this course!
Learned a lot!!
I'm a classically trained pianist trying blues and jazz for the first time. What a gift this community and learning offerings is. Nothing like this existed when I was younger. I'm so glad for it now!
Related Courses

Learn Cruella De Vil in Vaudeville era style piano (Burlesque Blues). From the lead sheet, we apply the Burlesque-blues left hand, right hand harmonies, slides, fills, & discuss soloing techniques.

Learn the tools behind the Bluesy Broadway Kickline Style with this exciting arrangement. Discover how to combine techniques such as sliding, tremolos, blues rolls, and punched notes.

Master Vaudeville-style piano with the Burlesque Blues. Learn essential techniques like 5-Note Blocked Chords, the Burlesque Blues left hand, Fills, bass walkups, & improvisation techniques.
Join Us
Get instant access to this Course and other member features with a PWJ membership!
---
Guided Learning Tracks
View guided learning tracks for all music styles and skill levels
Progress Tracking
Complete lessons and courses as you track your learning progress
Downloadable Resources
Download Sheet Music and Backing Tracks
Community Forums
Engage with other PWJ members in our member-only community forums
Become a better piano player today. Join with the 14-Day Free Trial today!