Cruella De Vil 1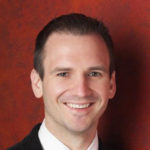 Instructor
---
Learn Cruella De Vil in Vaudeville era style piano (Burlesque Blues). From the lead sheet, we apply the Burlesque-blues left hand, right hand harmonies, slides, fills, & discuss soloing techniques.
Course Objectives
Learn Cruella De Vil in a Burlesque Blues Style
Learn left hand stride patterns
Use soloing techniques to improvise a Slow Jam intro
Discover new ways to arrange and take solos
Due to publisher restrictions, the downloadable sheet is not available for this course. However, you can view the smartsheet
Related Courses

Master Vaudeville era-style piano with this Burlesque Blues version of Cruella De Vil. From the lead sheet, apply Burlesque Blues left hand, right hand harmonies, fills, slides, & soloing techniques.

Learn a total of 8 essential left hand patterns for playing slow blues. You can immediately apply techniques such as 4-on-the-floor or open stride to inject a fresh approach to your blues jams.

Learn the fundamentals of the Broadway Kickline style with Twinkle Twinkle Little Star like you've never heard it. Explore how to bluesify the lead sheet with slides, chord punches, & more.