---
Amazing Grace Piano Hymn – Slow Gospel Blues 1
Get instant access to the videos, sheet music, and backing tracks for this course with a PWJ membership!
Membership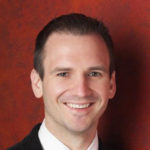 Instructor
---
In this workshop, Jonny uses the popular piano hymn Amazing Grace to teach you the step-by-step process of transforming a traditional hymn into the Slow Gospel Blues style.
Starting with the basic lead sheet, you'll discover how to color the chords for a jazzier sound, add a gospel groove in the left hand, and embellish the melody with slides, tremolos & harmonies. You'll also learn a stock gospel intro you can use on various gospel tunes along with easy improv techniques using the gospel scale.
Course Objectives
Learn the melody and chords for Amazing Grace
Stylize the left hand groove with strides and bass fills
Embellish the right hand melody with slides, tremolos and harmonies
Master a stock gospel intro you can use on various gospel tunes
Discover improv techniques using the gospel scale
Featured Reviews
View PWJ member reviews of this course!
A Soulful Adventure
Jonny takes you on a soulful, bluesy journey through this beautiful gospel version of Amazing Grace. Complete with slides and bass walk-ups, you'll be swaying with the choir!
Many great concepts in one course
Enjoyed this beautiful hymn and all the concepts, have taken the next step of learning to play the song as shown with my own touches. Way to go but very inspiring.
Love this hymn
Love the reharm. Now let's develop it further!
Related Courses

Revamp the traditional Amazing Grace piano hymn into the Slow Gospel Blues style. We'll take the basic lead sheet and add a left hand gospel groove, right hand embellishments, a stock gospel intro and outro, and discuss how to improvise a solo.

Learn how to infuse Funk, Blues, & Gospel with the tune Swag Time. Discover techniques like Blues blocked chords, Funky 4ths, boogie octaves, rolls, harmonized turns, and other improv techniques.

Learn Gospel Stride from the Gospel Groove Series.  We'll explore this celebratory progression reminiscent of New Orleans music, the stride-Gospel left hand, chord punches, Gospel rolls, & more.
Join Us
Get instant access to this Course and other member features with a PWJ membership!
---
Guided Learning Tracks
View guided learning tracks for all music styles and skill levels
Progress Tracking
Complete lessons and courses as you track your learning progress
Downloadable Resources
Download Sheet Music and Backing Tracks
Community Forums
Engage with other PWJ members in our member-only community forums
Become a better piano player today. Join with the 14-Day Free Trial today!